Have questions? We're here.

Get inspired by the possibilities.
Build your ideal trip.
British Columbia's Yachters' Paradise
Example 8 Day Cruise aboard Safari Quest
This 8-day yacht cruise brings you to the best of what coastal Washington & British Columbia have to offer. Highlights of this voyage include exploration of nature´s wonders on the Sunshine Coast of British Columbia, extended time in stunning Princess Louisa Inlet, kayaking and skiff excursions in pristine fjords and inlets, and guided nature walks. Enjoy botanical wonders and High Tea at Butchart Gardens and spend leisure time exploring the protected waters of the Gulf Islands.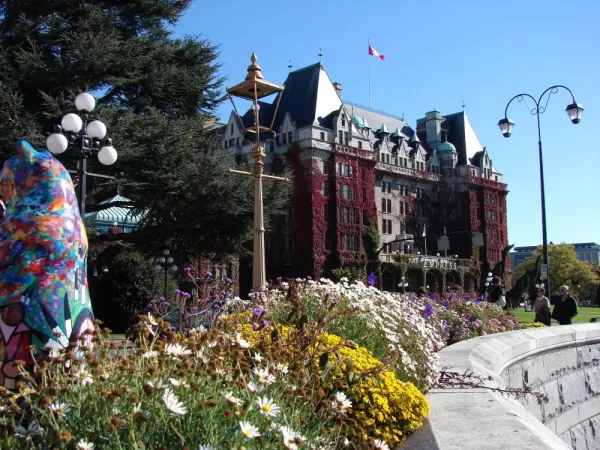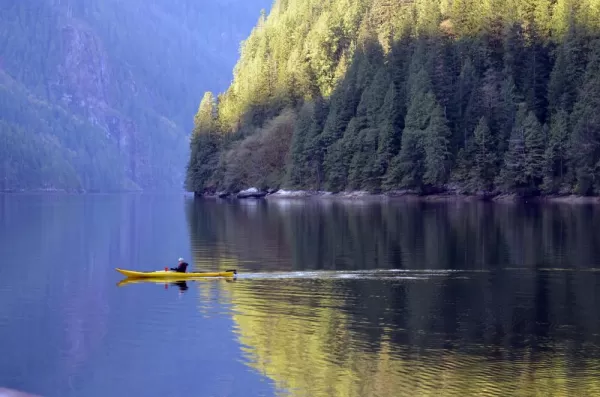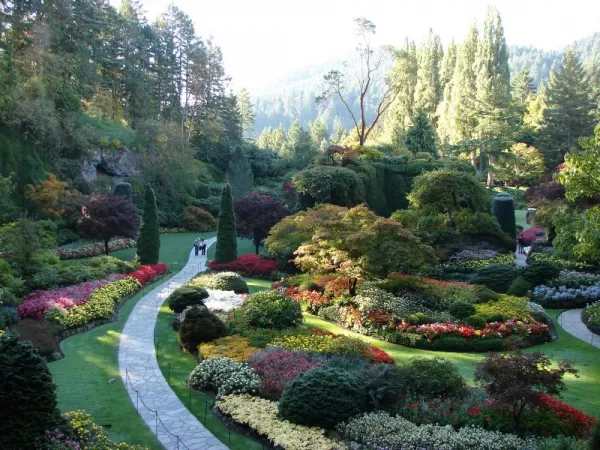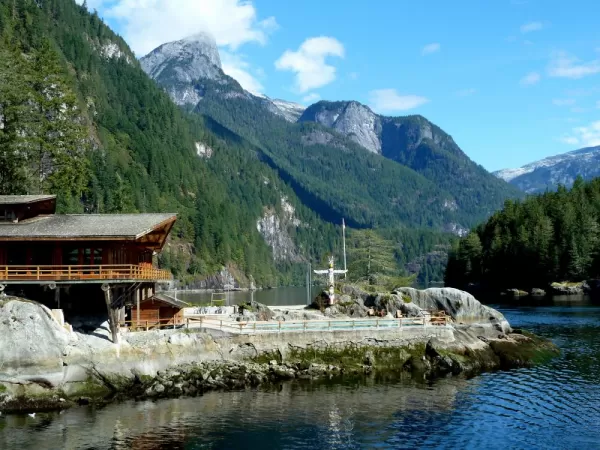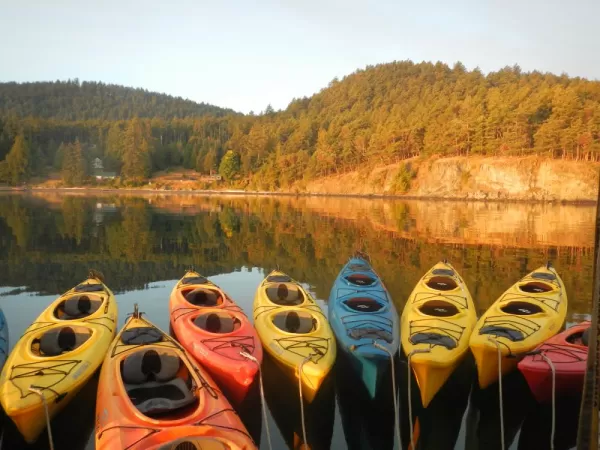 Take High Tea at the Empress Hotel and experience Canada's Garden City
Kayak, paddle board, and skiff explore in Princess Louisa Inlet, Harmony Islands and San Juan Islands
Watch for orca whales, seals, and sea lions along Jervis Inlet
Visit the tiny town of Friday Harbor and enjoy the intriguing Whale Museum
Friday Harbor
Gulf Islands
Harmony Islands
Princess Louisa Inlet
San Juan Islands
Victoria
Full Itinerary
Expand All
Day 1: Seattle, Washington | Embark
Transfer to the Safari Quest at Seattle's waterfront, where the crew greets you with champagne and smiles. Set sail in time for cocktail hour and dinner as you cruise into the Salish Sea.
Day 2: Victoria, British Columbia
1 Breakfast, 1 Lunch, 1 Dinner
After clearing customs, it's all ashore for free time in downtown Victoria. Take High Tea at the elegant Empress Hotel, then enjoy time on your own to visit the Royal British Columbia Museum or browse the quaint shops nuzzled about this garden city. Back on board the yacht, set sail through the Gulf Islands and settle into the rhythm of the Salish Sea.
Day 3: Sunshine Coast | Princess Louisa Inlet
1 Breakfast, 1 Lunch, 1 Dinner
Discover nature's wonders today off the Sunshine Coast of British Columbia. Small group skiff rides keep you busy in a sheltered bay or along rugged shoreline, where sea lions, tide pools, driftwood, and superb birding are common sights. Pass through the Malibu Rapids into the calm waters of Princess Louisa Inlet, one of the most beautiful locations on earth. Only half a mile wide and walled in by 5,000-foot, near-vertical mountains, The Princess culminates at the tremendous Chatterbox Falls. Anchor in the inlet for exploration on foot and by kayak. The evening offers up relaxation in the upper deck hot tub or, when conditions are right, campfire camaraderie with your yachtmates.
Day 4: Princess Louisa Inlet | Jervis Inlet
1 Breakfast, 1 Lunch, 1 Dinner
Watch the early light play through Princess Louisa Inlet, brightening your morn. Set aside time for one last paddle or exploring the inlet by skiff before heading out to the "yachter's paradise" of Jervis Inlet. Binoculars in-hand, keep all eyes open for orca, porpoise, seals, and sea lions along the rocky shoreline as you cruise through the waters of Princess Royal Reach.
Day 5: Harmony Islands | Jedediah Island
1 Breakfast, 1 Lunch, 1 Dinner
Wake up with a guided kayak or skiff outing among the remote Harmony Islands. During lunch onboard, take in the sights around you. Arriving at Jedediah Island—the most diverse island in a chain of more than thirty islands and islets—hike and investigate the tide pools with your knowledgeable crew in this provincial park.
Day 6: San Juan Islands & Friday Harbor, Washington
1 Breakfast, 1 Lunch, 1 Dinner
Sublime glacially-carved landscapes and a backdrop painted with harbor seals, bald eagles, sea lions, and Douglas fir. Cruise the protected waters of the Salish Sea crossing back into the U.S., through the intricate passages of the San Juans. On San Juan Island, the largest of the chain, clear customs in the tiny town of Friday Harbor before an intriguing visit to The Whale Museum and touring historic sites. Later, navigate to some of the most remote islands in the archipelago. Location and conditions have their say in what's instore—a coastal hike, a stroll in the woods, or searches for orcas. It'll be a treat—wherever the tides take you.
Day 7: Islands of the Salish Sea
1 Breakfast, 1 Lunch, 1 Dinner
Spend the day in some of the lesser-known San Juan islands, accessible only by boat or float plane. Kayak or skiff into the sunrise. The scenery is stunning and the passages are just right. Be on watch for orca and other marine wildlife. If the weather stars align, picnic on shore. Hike along a windswept bluff or stick to the shoreline for some "gunkholing," or exploring, as landlubbers would say. There's a Captain's Farewell Dinner this evening, and afterwards, and always entertaining picturesque recap of your week aboard.
Day 8: Seattle, Washington | Disembark
After breakfast on board, the Captain and crew bid you a fond farewell. Safe travels to all!
Dates & Prices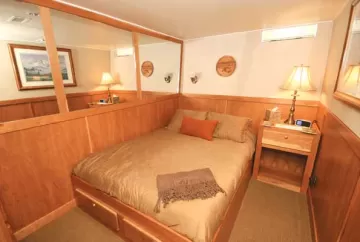 Select a Date
Navigator Cabin
C1, C2, C3, C4, C6. King, queen or twin beds, elevated port holes, private bath.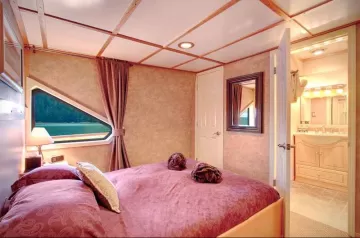 B2. Queen bed, view window, private bath.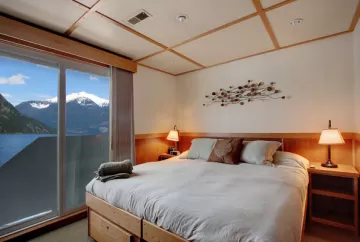 Select a Date
Admiral Cabin
A1, A2, A3 & A4. King, queen or twin beds, balcony, private bath.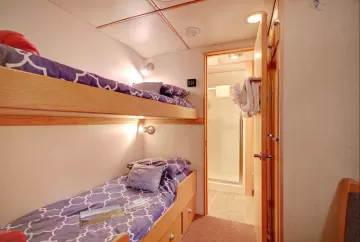 Select a Date
Single Cabin
B1. Single twin bed, view window, private bath.
Notes

Included in Your Fare:
- Group transfers and baggage handling between airport/vessel on embark/disembark day
- Entry fees to national parks/preserves
- From-the-vessel adventure activities and equipment
- Exclusive activities and shore visits
- All meals aboard the vessel
- Premium wine, beer and liquor (excludes super-premium wines)
- Non-alcoholic beverages
- Wellness amenities
- Onboard expedition/heritage guides and guest experts

Not Included in Your Fare:
- Airfare to and from your home city
- Discretionary gratuities to vessel's crew
- Travel protection
- Optional excursions and land tours
- Port taxes/fees
Inquire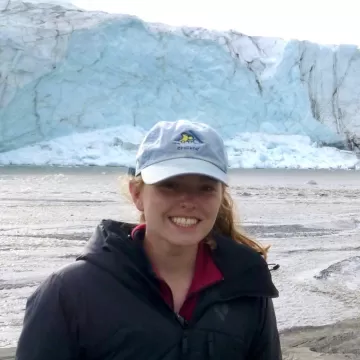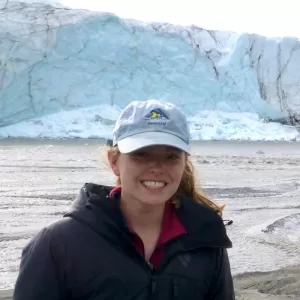 We Love to Talk Travel
Call
1.800.344.6118
or
Chat Now
This was our first trip to South America and we were a little nervous. But Adventure Life made things so easy! All our questions were answered before we left, and our guide, Vidal, was amazing! He gave us enough space to explore without rushing us along. He also knew where the best picture taking opportunities were, which was great.
Lindsay Gompf
Pacific Northwest Travel Guide
Favorite Pacific Northwest Tours & Cruises