Have questions? We're here.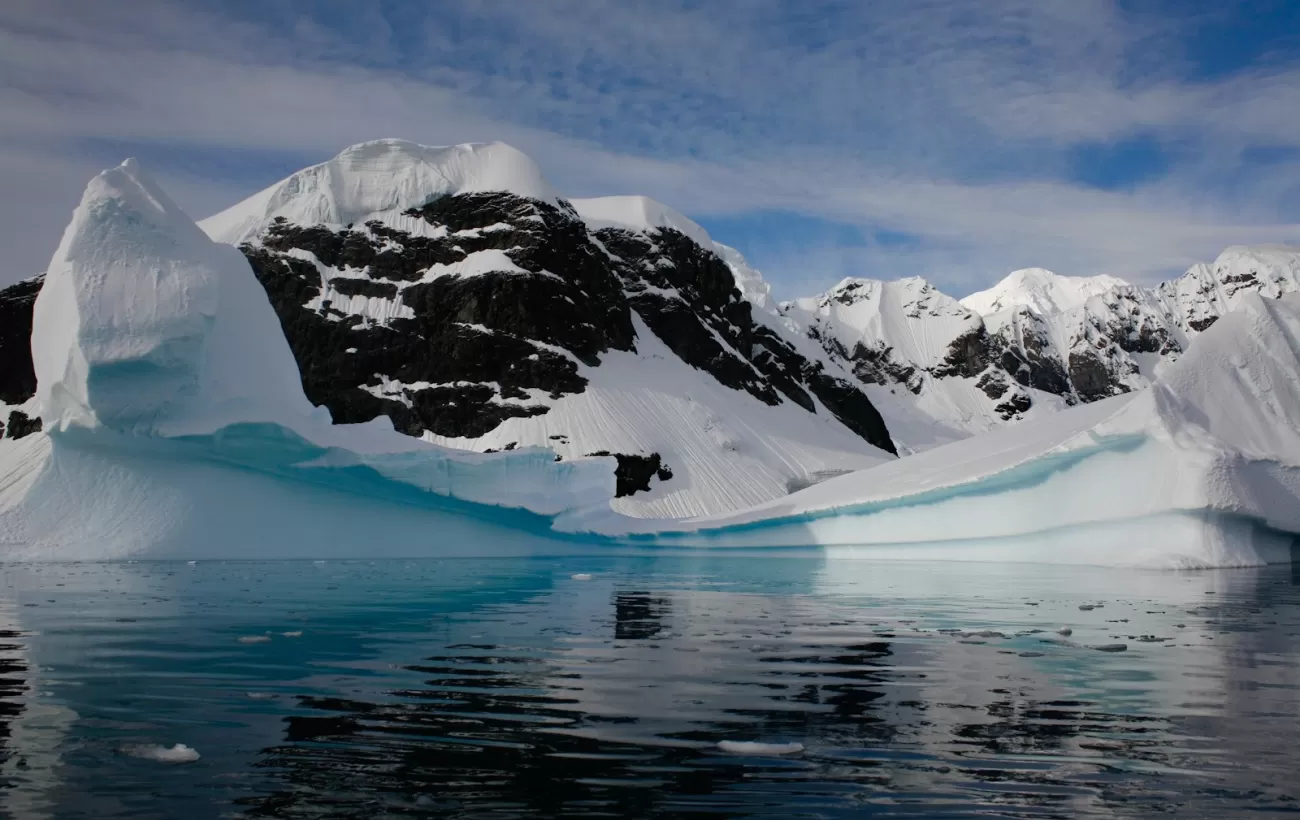 Paradise Bay Antarctica Cruises & Tours
Travel made your way ™
Visit Paradise Bay (historically called Paradise Harbor)- one of the most popular destinations in Antarctica which include diverse wildlife and marine life, gigantic glaciers, and scattered icebergs. The wildlife & marine life mainly consists of gentoo penguins, crabeater seals, humpback whales, and leopard seals. Activities include hiking, appreciating the gorgeous scenery from the comfort of a luxury cruise, playing with & observing the native animals, and exploring the rich history that's made Paradise Bay a significant destination for many visitors. Adventure Life offers combination cruises to many destinations throughout Antarctica and South America: if you want to combine a Paradise Bay cruise with another cruise contact Adventure Life's travel specialists to start planning your ideal trip now!
7 Best Paradise Bay Cruise Deals for 2023-2024
Trip Name
Save
From
Days
Next Departure
Summary
Spirit of Antarctica
Savings

$

12395

12
Oct 30, 2023
Explore all the wonders that Antarctica has to offer on this 12-day adventure cruise aboard Sylvia Earle. Have a tour of Ushuaia and enjoy the …
Falklands, South Georgia & Antarctica via Ushuaia
Savings

$

22175

21
Dec 29, 2023
Board MS Seaventure in Ushuaia, Argentina, cruise through the Beagle Channel on your way to the Falkland Islands, then on to South Georgia, and …
Antarctic Explorer - Fly/Fly Expedition
Savings

$

15895

12
Feb 22, 2023
Get a chance to observe seals and penguins in their natural habitat. Spend 12 days aboard the Sylvia Earle exploring Antarctica's huge white …
Antarctic Explorer - Fly/Sail Expedition
Savings

$

13695

12
Mar 3, 2023
Spend 12 days onboard the Sylvia Earle and explore Antarctica. See the seals and penguins in their natural habitat. Reduce your time at sea by flying …
Across the Antarctic Circle - Fly/Sail
Savings

$

16195

14
Feb 25, 2024
Fly to King George Island before embarking on your journey aboard the Sylvia Earl on this 14-day tour of Antarctica. For the rest of the trip, go on …
Antarctica Complete
Savings

$

23895

23
Mar 13, 2023
Explore Antarctica along with South Georgia and the Falkland - Malvinas islands on this 23-day adventure cruise aboard the Sylvia Earle. Enjoy the …
Falklands, South Georgia & Antarctica via Puerto Madryn
Savings

$

20895

22
Nov 2, 2023
This 22-day voyage aboard the MS Seaventure will take you to the Antarctic Peninsula, South Georgia and the Falkland Islands where you will witness …
5 Best Paradise Bay Luxury Cruises for 2023-2024
Trip Name
From
Days
Next Departure
Summary
Antarctic Explorer - Fly/Fly Expedition

$

15895

12
Feb 22, 2023
Get a chance to observe seals and penguins in their natural habitat. Spend 12 days aboard the Sylvia Earle exploring Antarctica's huge white …
Antarctic Explorer - Fly/Sail Expedition

$

13695

12
Mar 3, 2023
Spend 12 days onboard the Sylvia Earle and explore Antarctica. See the seals and penguins in their natural habitat. Reduce your time at sea by flying …
Spirit of Antarctica

$

12395

12
Oct 30, 2023
Explore all the wonders that Antarctica has to offer on this 12-day adventure cruise aboard Sylvia Earle. Have a tour of Ushuaia and enjoy the …
Antarctica Complete

$

23895

23
Mar 13, 2023
Explore Antarctica along with South Georgia and the Falkland - Malvinas islands on this 23-day adventure cruise aboard the Sylvia Earle. Enjoy the …
Puerto Williams to Puerto Williams - Door to Door

$

15600

15
Jan 20, 2024
Join an unforgettable adventure to the 7th Continent and attempt to cross the Antarctic Circle on board the Silver Wind. Cruise among icebergs and …
Top Paradise Bay Antarctica Travel Destinations
Paradise Bay Antarctica Trips by Departure Date
Top Experiences in Paradise Bay Antarctica
Paradise Bay Antarctica Trips by Duration
Paradise Bay Antarctica Trips by Activity