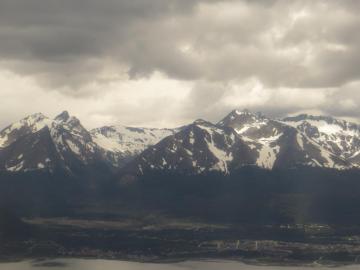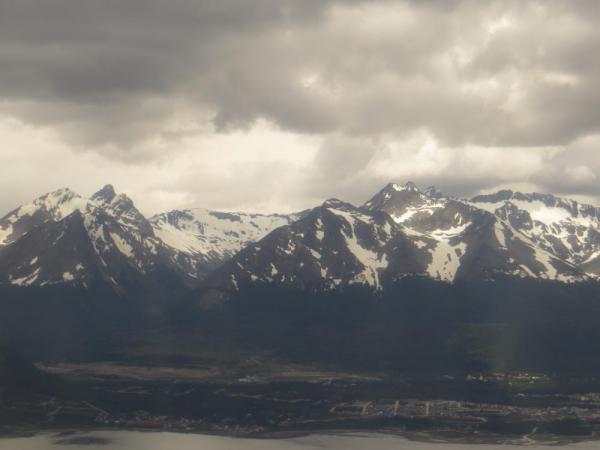 We spent the day at the end of the world- town, National park. Birds abound, amazing mountain vistas, glaciers, lakes of quiet beauty and hikes to enjoy everything up close and personal.
Back to town for a night at the Dublin Pub. Local beer and international clientele. Strangers on the streets will become friends on the cruise very quickly.
Afternoon arrives and the Sea Adventurer, a Quark Expedition vessel, departs with 79 eager passengers on board. We sail out the Beagle Channel out to the open sea. Most of us are anxious about the weather, the reputation of the rough seas on the Drake Passage, the cold of Antarctica, but there was no need for that. Had our first penguin sightings on the islands-Magellenic.