One of my favorite days on my trip was towards the end of the cruise. We started the morning in Paradise Bay and Skontorp Cove near the Chilean Research base at Brown Station. While some people went on land, the rest of us went on a zodiac cruise to get up close to the wildlife and icebergs. The glassy bay was beautiful for taking photos- everything was reflected like a mirror into the water and it was just so peaceful. The bay was filled with wildlife galore! We got up close to penguins floating on icebergs, and I got the quintessential penguins on an iceberg photo: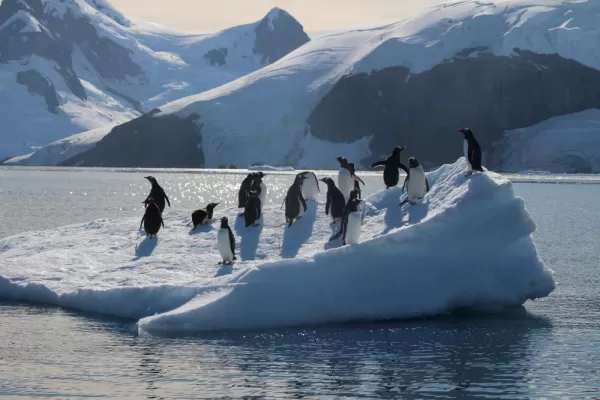 After cruising around the bay for a while, we went to shore and climbed up on a hill that was behind the research base. The base was actually already closed for the season, so no researchers were there. The climb really got my heart pumping, and at the top, when the sun came out, I felt like I might be getting a tan! The sun can be pretty strong in Antarctica and reflects off the snow, so sunscreen is a must. Everything (including the ship) just looked so small from up above, and I felt like I could see forever. I sat and just soaked in the sun for a while on the rocks. It was so relaxing!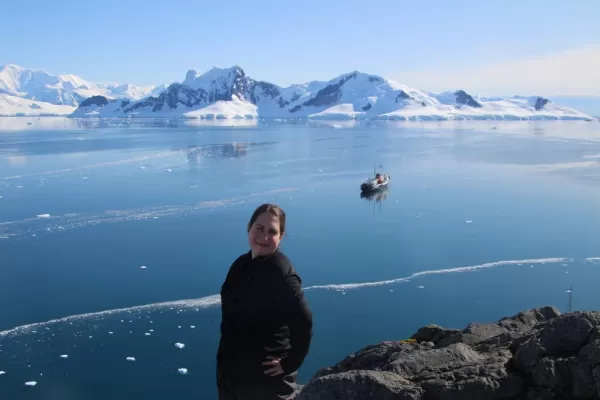 At one point we even saw a minke whale from this vantage point, because the water was so clear and blue! The whale even swam below one of the zodiacs that was cruising below us.  
After our wonderful day in Paradise, we went back to the ship for an "asado" which is a typical Argentinian barbecue. I ate my fill in grilled steak and chicken! Yum!! Our bellies and hearts were content after this absolutely perfect day.