This particular trip was extra special because we successfully crossed the Antarctic Polar Circle, an imaginary line at 66°33′48 degrees South! Attempts to cross the Polar Circle usually happen once per season on Antarctic ships. The polar circle itineraries tend to occur during late February or March when the larger sheets of ice have broken up, making it easier for the ship to navigate. Even with less ice, crossing the Polar Circle is still a difficult feat for sailors! While a polar circle crossing is never guaranteed, the expedition staff will make all possible efforts for a successful crossing on any Polar Circle itinerary. 
A sound of the ship's horn signaled our crossing of this imaginary geographical line. There was a palpable sense of excitement aboard as the captain announced our current geographic location over the loudspeaker. After breakfast, we got off the ship for our excursion to Detaille Island in Crystal Sound. Our expedition leaders let us know that this was the first time in years that they were able to make this landing as the landing site is often covered in ice. Detaille Island was home to a research station, which closed in 1958 due to the difficultly of landings at this site. We certainly got lucky! All landing sites in Antarctica are never guaranteed, but the crew will make every possible attempt to land whenever possible considering weather patterns and general safety.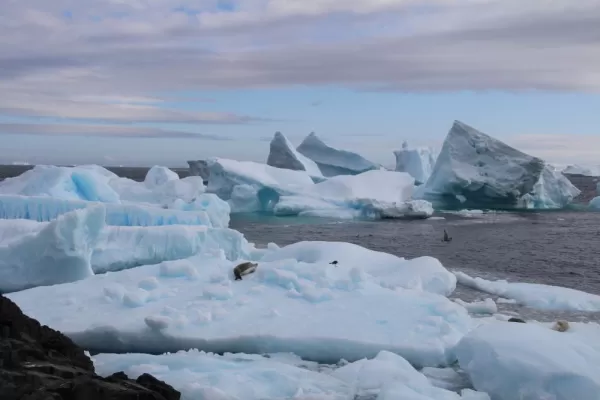 The shapes of the icebergs around the island were breathtaking as contrasted with the sky. It really felt like a dream landscape and I had never seen anything like it. We saw adelie penguins, crabeater seals and many birds including a baby skua in its nest. Watch out though! Skuas are prone to attack your head! 
After a few lovely hours exploring Detaille Island, we went back to the ship and had a special whiskey toast to celebrate crossing the circle. Salud!