I was expecting to see lots of aquatic wildlife on my Antarctic cruise (and I did see plenty of swimming whales, penguins and seals!) but I was not expecting a human cold water swim team! The MV Ushuaia helped a group of 14 cold water experience a 1 km icy swim. (Two swimmers even broke world records for the first swimmers below the polar circle!) The group had swimmers from Ireland, Romania, the UK and Argentina. The BBC was also on board chronicling the swimmers' journeys. It was such a unique and inspiring experience to witness these wonderful athletes achieving their dreams! Not only was this a physical feat, but also an incredible mental feat.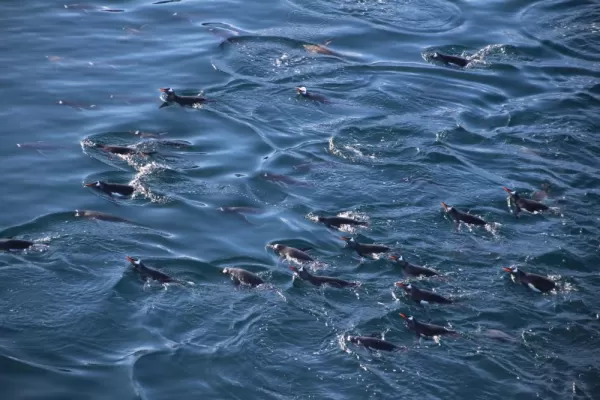 Little did I know that I would also be an Antarctic "swimmer" too! On our last day, we pulled into Deception Bay and hiked around on the black volcanic sand. The expedition team told us to wear our bathing suits and hike to another area of the bay. The top of the water was actually steaming due to the volcanic activity in the area! But, the water certainly was not warm once we got in. It literally took my breath away! I was expecting the polar "plunge" to be jumping off the ship, so running into the water was a surprise. This was certainly a once in a lifetime experience!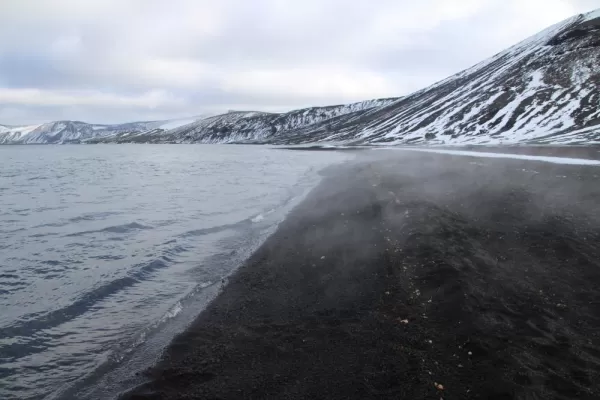 If you do not believe that I got into the water- here is proof! Most Antarctic cruises will do some sort of polar plunge and you should definitely do it on your Antarctic cruise!