Upon arrival in the port city of Ushuaia, I went to go check out Tierra del Fuego National Park on a trekking and paddling excursion! I visited Ushuaia a few years ago, but did not get a chance to visit this particular national park, and I was excited to check it out. In the morning, I met up with the small group of other travelers and our local guide who told us all about the flora and fauna of the area as we walked through the forest and along the shoreline. The day was slightly overcast, but we didn't experience much rain other than a light sprinkling. I was surprised to see some wild horses hanging out by the water!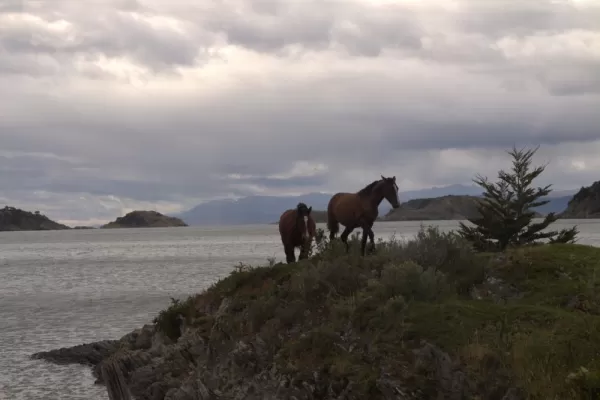 The history of Tierra del Fuego was also discussed and I learned a lot about the local tribes and history of colonization in the area. Did you know how Tierra del Fuego got its name?  In the 1500's, the explorer Ferdinand Magellan spotted the native Yaghan tribe's fires along the coast, so he called it Land of Fire (Tierra del Fuego!). Apparently, the Yaghan people wore no clothing, even in the winter, and used fires and seal blubber spread over their body to keep warm!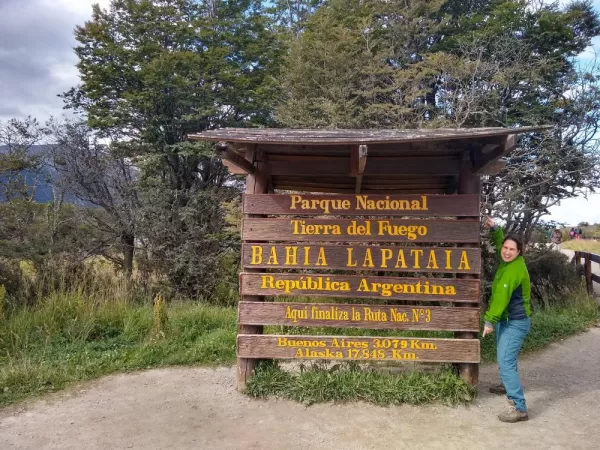 After our hike and a hearty home-cooked lunch, we went to paddle near Lapatia Bay. We put on life jackets and boots and then fitted with paddles before climbing into the inflatable canoes. It was very calm on the blue and green water with beautiful surrounding views of the mountains and hillsides. It was a beautiful day overall and I was glad to have got some movement in before my Antarctic cruise. I would certainly recommend this excursion for anyone who wants to explore Tierra del Fuego National Park!