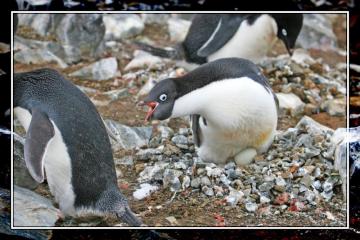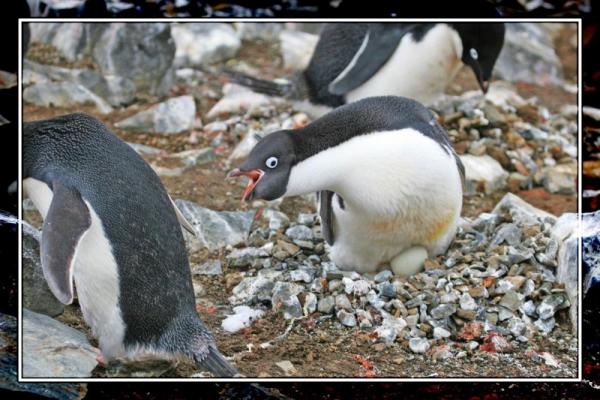 Another day at sea, so another lecture day. Brandon gives another good lecture on Whales, this time about Orcas. Laurie shows a slide show of another Quark Expedition to the Arctic. I am very impressed with the things that Laurie has done in the Arctic. I bet we could find lots of stuff on him and his Arctic adventures on the internet.
A sign that we are nearing the end of the Drake Passage is the sighting of the Diego Ramirez Islands where thousands of albatrosses are nesting. The island in a distance looks like a bee hive buzzing with very busy bees. The sky is literally dotted with albatross in colors of gray, white and dark brown. We are lucky today to get to see Macaroni Penguin bobbing around on the waves around us too far away for a good photo, but we do see them.
Next we are going past Cape Horn, then into the Beagle Channel where we have our Farewell Dinner.
In the recap of the trip given by the Expedition staff, a couple of member tell us that they have never been on a trip when they have been able to walk on the ice or ever been so close to Snow Hill island. Others mention that we have been places on this voyage that they have never been to. Laurie says that some of the things he saw this trip took him by surprise and that it may be his best trip ever. I guess we are lucky to have been and seen the things that we did.
It is all summed up with: "May God and your Luggage go with You!"