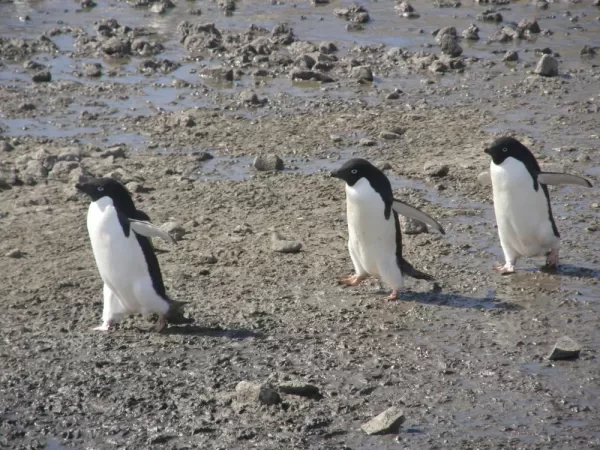 I was wrong. It was not a hangover. And it was not seasickness. So why couldn't I get out of bed this morning?
It took me a while to figure it out for sure, not until later in the day when the other symptoms began to kick in. I squinted at the information pamphlet that accompanied the Scopolamine patch I had been wearing for seasickness the past two days: lethargy, blurred vision - it was starting to sound familiar. Though intrigued by the next symptom listed - hallucinations - I decided it was time to perform an emergency patchectomy. (OK, I just peeled it off my neck, but some of us have a flair for the dramatic.) And as such I implore anyone thinking of doing a cruise with long stretches at sea: bring a variety of remedies, as you just don't know how you'll react to extended use of any of them. Hallucinations might be fun in regular life, but not on those occasions when real life can rival them.
Bleary-eyed, I made appearances at the day's events, unwilling to miss out. Derek the Naturalist talked about penguins in a typically wonderful display of his PowerPoint skills (which I could not get enough of, as a PowerPoint junkie myself). Dave gave us Shackleton Part II, and Panya the Geologist talked about - big surprise - geology. And our Expedition Leader Dave brought us all together for a primer on South Georgia, which ended with all of us vacuuming our wetsuits to avoid carrying invasive species onto the island.
And an early bed. For I was about to wake up to three of the best days of travel of my life.