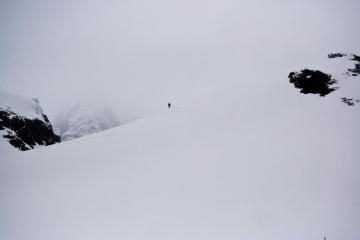 Despite what I learned as a child, it
'
s
really
not
a small world, after all. The world is large. Seeing it takes significant time and effort. I'm not a stranger to the long hauls involved with continent-hopping, but getting to Antarctica was truly a feat. A feat that was every bit worthwhile, but a feat nonetheless.
Perhaps it was because my airport of origin was in Missoula, Montana (trust me, it takes us a little longer to get anywhere from Montana). Perhaps it was because after flying for two days straight, I boarded a ship and spent another two days at sea. Perhaps it was because my excitement was as such a high level that everything seemed to take twice as long as it would have under normal conditions. Or, perhaps it was because of the truth: Antarctica is a long way away from everything.
While en route to Antarctica, I was constantly amazed at the distances I was crossing. As the crow flies, Missoula to Ushuaia, Argentina is 7,508 miles. As
planes
fly, Missoula to Ushuaia is 10,517 miles. From Ushuaia, the
tip
the Antarctic Peninsula is another 620 miles.
The Antarctic Peninsula is the tip of the iceberg. While large by itself, the Peninsula is
nothing
in size compared to the actual continent. Antarctica is massive. It's a sense of scale that's impossible to grasp until you're there. As the Ortelius journeyed southward along the Peninsula, I found myself constantly marveling at the sheer size of my surroundings. Nature has sculpted skyscrapers in Antarctica. It has created glaciers which flow into the sea in a full 360 degree rotation and formed jagged peaks which cast the ship in shadow.
In comparison, our ship was dwarfed by the landscape and those of us who called it home were smaller still. One of our guides said it best: "Antarctica makes you realize how insignificant you truly are, and it's a good feeling."