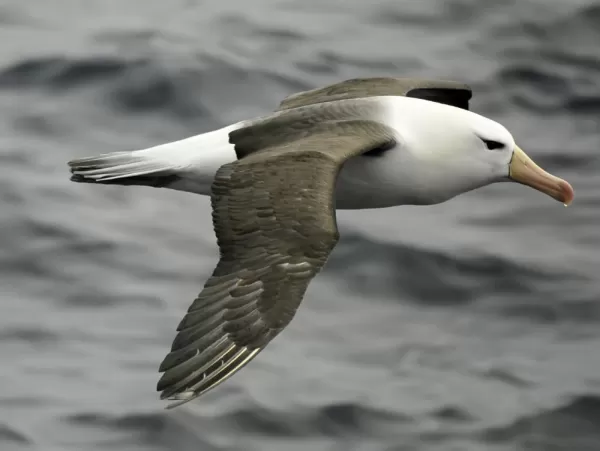 The ship has been rocking back and forth since around 2 am this morning.
Swells look to be about 12 feet high, and the crew calls this the Drake Lake. This is versus the Drake Shake which is what I'm hoping for on the return trip. A few of my fellow travelers hope for the same, but we're
definitely in the minority. Most passengers are walking around with the little motion sickness stickers stuck behind their ears, and the seem relieved at the calm passage.
This morning I was up early and saw my first albatrosses - two Black Browed and one magnificent Wandering
Albatross
. Cape Petrels fallow our course and seem to joyfully follow the crests of waves around the ship. And I spied one stormy petrel around 10am this morning.
The lectures have both been fabulous. The first, regarding sea birds, was the most entertaining, and has me excited to spot as many of the mentioned birds as possible. The second was on geology and was enlightening, particularly on the source of tsunamis.
Food has been fantastic, and the fruit and veggies are several steps better than what we found in Ushuaia's restaurants.
I find myself continually climbing from the top of the ship to the bottom in excitement. The Russian crew is super friendly and I find myself searching my brain for Russian words to speak with them.
All in all, and absolutely fabulous first day at sea!