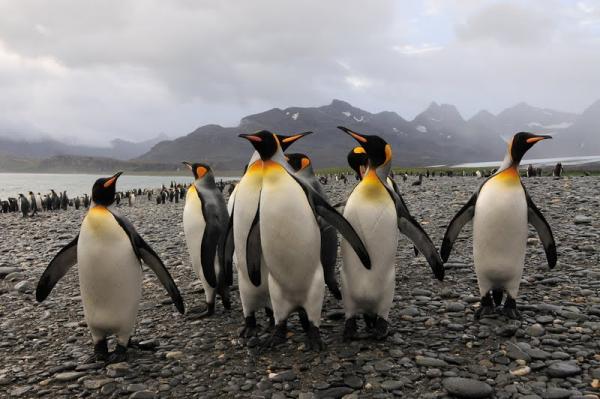 This morning I woke to ice on three sides of the ship. Being trapped with ice all around made for a wonderfully peaceful night of sleep and I felt energized all day. Weather around the ship was beautiful - sun poking through the sky and relatively warm. Unfortunately, 20 miles away, surrounding Snow Hill, was a wall of clouds that made helicopter visits to the emperor penguin rookery impossible.
No worries! A couple dozen emperors made an appearance and tobogganed on their bellies past the ship. Plans changed for the day, and all the passengers, staff, and some of the Russian crew headed out onto the ice. We observed penguins, crab eater seals, skua, and snow petrels all day long. In the afternoon, we made a trek to a jagged iceberg two miles away.
Today was also my first ride in a helicopter. Fantastic experience! Seeing the ice, rocky islands, and ocean from the air really drove home how incredibly fortunate I am to be in Antarctica.
Finally, my day ended with talking with Victor, the radio officer. I'm trying to bring back some of my Russian, so I asked him to write down several Russian words. I'm trying these words out mostly with the
hospitality staff, and it's been a blast. Even managed a simple conversation with one that spoke no English - only Russian and German. She lied and told me that I spoke Russian very well!
Tomorrow, we all hope to visit Snow Hill for our first experience at the Emperor Penguin rookery.