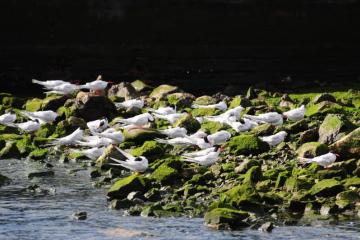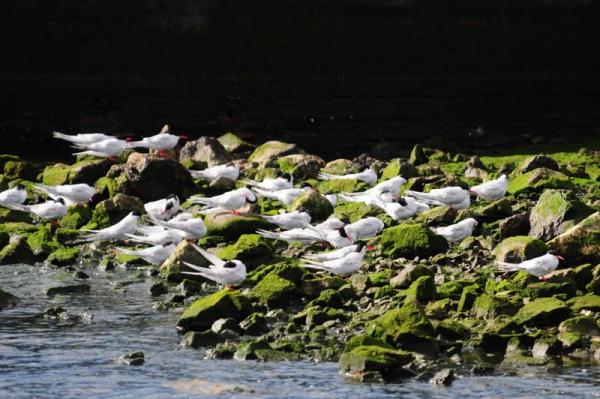 After a late evening arrival in Ushuaia, I had a full day free to explore the city before the scheduled time to board our vessel, the MV Ortelius. The Ortelius is an ice-strengthened vessel built in Poland in 1989 for the Russian Academy of Science. Now Dutch owned, it was operated by a Russian crew and a multinational expedition staff - German, Danish, and Argentine. The passengers were mostly European, along with five Americans and others from Asia, South America, Australia and New Zealand, a truly eclectic group.
I spent my day in Ushuaia walking along the waterfront, photographing birds - species of terns, gulls, cormorants, geese, and a caracara, that were all new to me. It was windy, but the temperature was in the fifties, so it was comfortable with a fleece top and a medium weight wind breaker. It was a wonderful way to begin the adventure.
At 6:00 PM I boarded the Ortelius and was shown to my cabin, which I was sharing with two other men, one from the Netherlands and the other from Chile. I've been on a number of large ship cruises (not my ideal vacation but they were corporate trips) and each began with an emergency drill in which the passengers collected their life preservers and gathered at an assigned public area. The Ortelius, too, had a safety drill, but in this one we all boarded one of the two lifeboats - a useful exercise, and an experience that makes me quite happy that there was no need to use the lifeboats except for the drill.