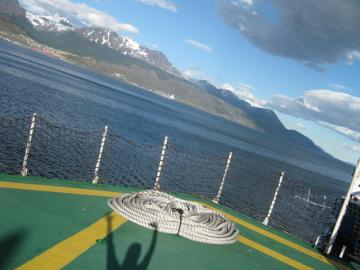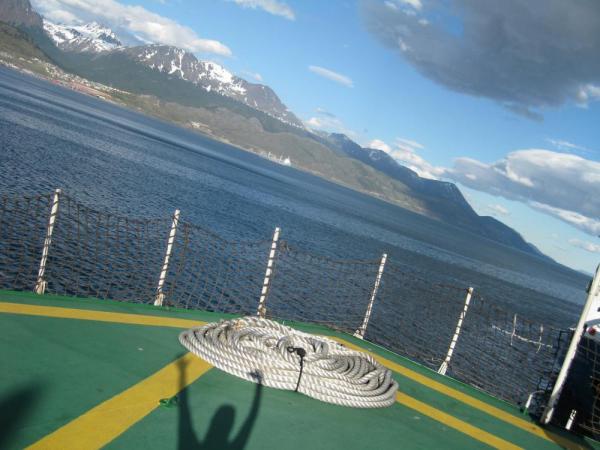 Morning
Port Lockroy is smaller than I thought it would be…a tiny hut sitting on a tiny island. There are Gentoo penguins everywhere you look, many sitting on eggs. White looking vultures are here too. Scrawny skin surrounding their eyes with white feathers covering the rest of their bodies like a winter coat, those strange looking birds just stand near the entrance to the gift shop. It makes me wonder if someone has fed them. After buying a few small items and mailing off post cards (that will take a month to arrive), I wandered through the place. What would it be like to live in such a minuscule place with only a few others for months on end? In the 1960's, workers were stationed here for up to 2 ½ years at a time! People still live here, but only during the summer months...both managing the gift shop as well as running a research project on the penguins that make their homes here.
Afternoon
Big round eyes, the little seal just stared at us as we floated by. He was resting on an ice berg, "sunbathing" at the beach...well maybe. As I looked closer, I saw a red mark on his chest. Blood? He must have been in a fight! Poor little guy, but he didn't look too harmed. Looking ahead, there was another gray lump on a distant piece of ice. As we approached, the mystery of the red mark was solved. A Leopard seal mother with her baby pup! A "smile" on her face, the whole boat was silenced in awe and fear. Watching the baby eat, no one wanted to provoke the mother. Leopard seals are quite ferocious at times. There were other things to see as well…like the rusted whaling ship, half sunken into the harbor. It made me a bit nervous to look at it and I had to remind myself it has been there for years...on the eastern side of Enterprise Island.
Evening
I wish that you could come and sit here beside me...in this chair and look out on the unimaginable beauty that surrounds me. It's 7pm and the sun is just dipping into an afternoon position casting an outstanding light onto everything it touches. The wind has carved the aged snow resting on the hills, and the icebergs still hold their blue blaze. The water...it's golden...sparkling gold with an endless vivid blue. I didn't know water so deep could shine blue...not black or a dark foggy blue...but a clear clean blue. I tried taking a photo, but then threw the camera down in disappointment. Nature cannot be captured by a man made device. We might try to create, but it doesn't compare. The 360 degree 4D imagine in front of me is not reproducible. It's a blessing to be here…a gift to see this…an opportunity that I am seizing and holding onto with gratitude. Snow. Ice. Water. Sun. Clouds. Wind. Stone. All arranged in a way that I can't quite grasp...can't describe...can barely absorb just sitting here. What more can be said? This keyboard must stop for this moment and this laptop must close. I need to just look and breathe in my surroundings.