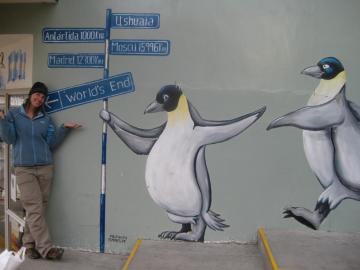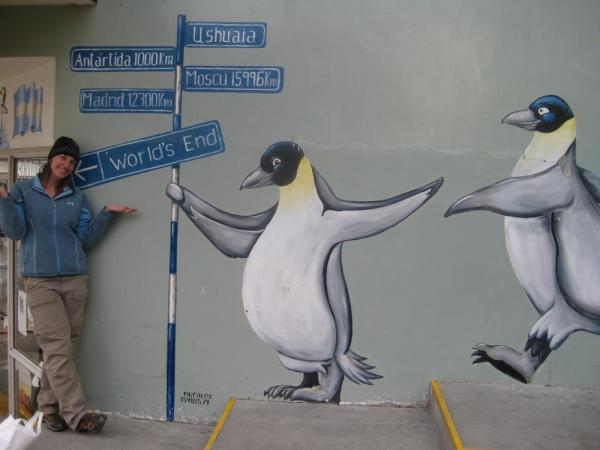 As I walk up the flight of stairs to breakfast, the pressure has lessened. It somehow seems easier to walk in a zigzag pattern to my seat. Clanging of dishes can be heard as the boat takes a dip toward the sun already high in the eastern sky. Only four hours or less of night makes the sun rise ahead of even an early riser.
As of 0030 this morning, I am in the Antarctic Sea!!! Birds still follow, but not as many as before.
People are getting to know each other and laughter can be heard along with the clashing of silverware. It's quite something to see tea sloughing for no apparent reason except for the tipping of the boat. I continue to study the art of the waiters and still don't know how they manage to serve on such uneven ground.
I am not quite sure why babies find comfort in the rocking back and forth motion. Maybe it is more of a steady rhythm than that of the sea which continues to shove and yank the boat. The ocean has triumphed over a few travelers who haven't been out of their cabins since yesterday. Poor Cedee...he's sick, but is still out and about. He's part of a group from Hong Kong filming a documentary on Antarctica. I guess two of the guys are famous, one an actor and the other a musician. They broadcast a show call "One Earth, One Life" and several have traveled all over the world. An innovative group, I love talking to them. Anyways, they all decided NOT to take any type of seasickness medications, and then proceeded to take bets on who would throw up first. Cedee lost. Beads of sweat on his forehead, he looked miserable behind the video camera. I'm grateful I took medicine and can enjoy the beauty of the water.
The ocean...
Cool, refreshing, full of life with shades of blue
Azure, cobalt, sapphire, indigo
Powerful, strong and unpredictable
Water...deep clear blue water..icy blue
Nothing around for miles...nothing but water
It's a desert.
It's seems like a contradiction, a barren desert of water? Poles apart from the stereotypical, but I fully agree with this term. How can you not? I look out and see nothing…nothing in any direction but water…water all the way to the horizon.
Its late now...11:13pm and still it is only the beginning of twilight. Half of the group from Hong Kong are being dropped off on one of the South Shetland Islands near Maxwell Bay, where they will stay at the Great Wall Chinese base. Yes that is right...there is land! Through the haze are ice-capped snow covered islands. I love land.