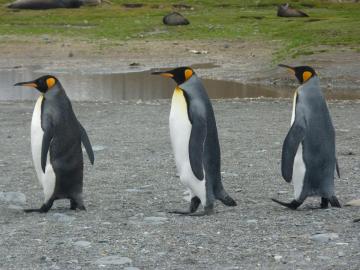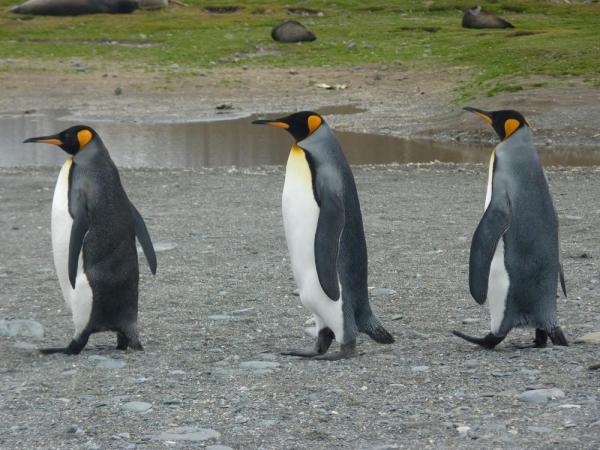 We wake up around 7:00am and see the big cliffs of Cape Horn, Chile from our balcony. Landings at Cape Horn are expensive and quite infrequent. Our cruise company must contract a Chilean captain to navigate the ship in the shoal-filled waters. A steep wooden staircase of 110 steps leads up to the Cabo de Hornos light house. There is also a small wooden chapel called Stella Maris or ''Star of the Sea.'' But, the primary attraction is a monument made of steel with the image of an albatross commemorating the lives lost at sea.
The winds here are quite powerful. Each step requires great care. Guardrails and railings are lacking, so we advance slowly. Perhaps we are spoiled, but the view isn't as impressive as our other stops. Still, the wind's force makes the stop memorable. We don't see any wildlife, but I am told magellanic penguins nest here earlier in the year.
The final show on board L'Austral is this evening. We toast to the crew afterwards. Our final meal on board consists of lobster, beef, and chocolate torte. It is a nice way to end such a wonderful trip.