Antarctica is one of the most remote locations on earth. So, it should come as no surprise that it's not just a "hop, skip, and a jump" away from home - more like 2-3 plane rides and two days by sea! Regardless of where you live on the globe, it is not a simple, short journey. For most travelers coming from anywhere that is not southern South America, several days are needed prior to the trip to make the journey to the point of embarkation - either Ushuaia, Argentina, or Punta Arenas, Chile.
Our flight was scheduled to depart the U.S. on February 23rd, giving us four days to fly to Argentina and spend time in Buenos Aires and Ushuaia before embarking on our cruise. As it goes with winter travel in North America, we were hit with weather delays. Stuck in Dallas, Texas, for 24 hours, we had to reschedule both of our flights and miss a full day in Buenos Aires. Luckily, we had given ourselves a buffer and still made it in time to explore Ushuaia for a day and make it to our cruise! We also had purchased travel insurance, which covered trip delay/interruption. And of course, empanadas help ease the pain of long travel days.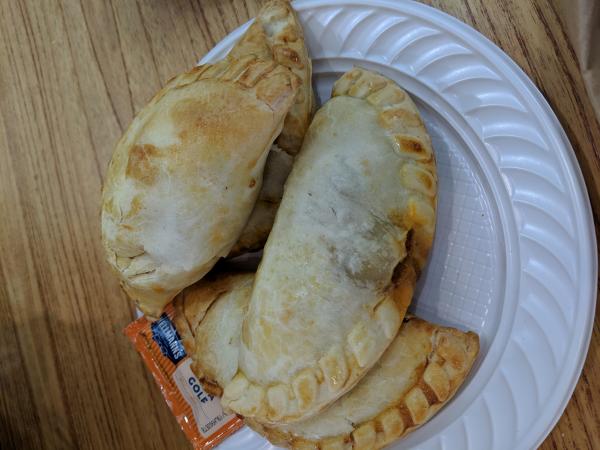 Moral of the story? Plan to arrive in Ushuaia at least two days prior to your cruise, and purchase travel protection!
What to do with a few days in Ushuaia? See my next post!