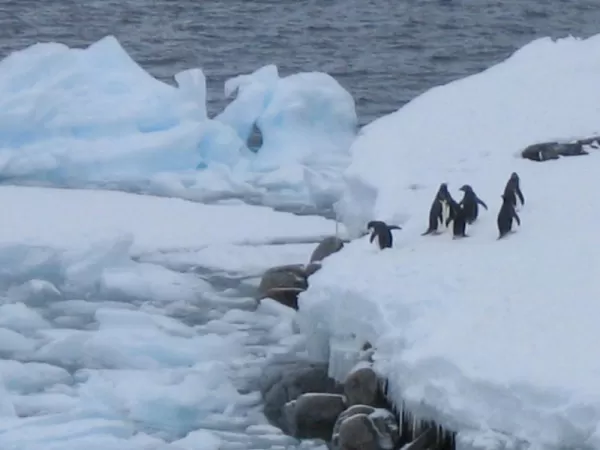 November 26
Woke to poor visibility and the 5:30 am announcement that helicopter flights to Snow Hill were delayed. An hour went by and another announcement came regarding further weather delay. Then, another announcement later in the morning that we had missed our daylight window.
No worries, however, as we backed out of the ice and headed over to Paulette Island for our first landing via zodiac. Thousands of Adelie penguins covered the island. Walking along the frozen beach, I watched them swimming like dolphins and leaping out of the water and onto icebergs, then waddling back to the edge and diving in again. They genuinely seemed to be playing, although I suspect they were fishing.
I also saw two Weddell Seals - the first from this trip.
In the evening, the kitchen treats us all to an improvised Thanksgiving Day dinner. Turkey, stuffing, cranberries, and good wine and conversation makes for a wonderful and Thanks-filled day.