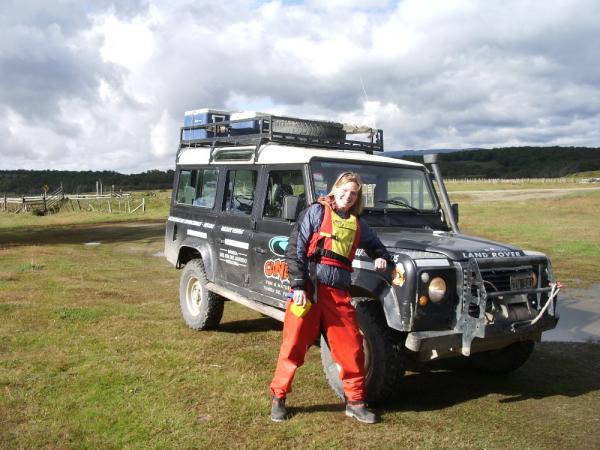 Today, I start my Antarctica trip!! I sat myself down to eat my breakfast and chatted a bit with the owners. Then I packed by gear and headed to town. I left my bags at the hotel because I could not board the boat until 4:00 PM. I explored Ushuaia a bit more. At about three, I headed back to the hotel to collect my bags, then made my way to the pier. I went through customs and walked down the pier looking at the large ships docked. Of course, my boat was the last boat on the pier… the Antarctic Dream…
I checked in and was given a key to my cabin. After settling in, I headed off to explore the boat. I was certainly impressed with the decor and the cleanliness of the boat. All of the staff was helpful and so friendly!! We met for a safety talk, a welcomed dinner then headed out to sea! It was great to finally be off.
We had a GREAT meal that evening. I had a feeling I was going to gain a few pounds on this part of the trip. By the way, the beds are very comfortable. I was able to snuggle up with a puffy down blanket. I think it was more psychological knowing I was on my way to Antarctica while staying warm under a puff of feathers and comfortable sheets.