With an exciting cruise adventure awaiting you, sometimes it's hard to focus on your time before in Ushuaia. While you must arrive the day before your cruise embarkation to ensure you can make the boat on time, I highly recommend at least two nights in Ushuaia.
Where the sea meets the mountainous sky, Ushuaia is a unique small town. I was surprised by how much I enjoyed walking around and admiring the local shops and restaurants. With its size and being the main port for these cruises, it was no surprise the focus on tourism with a Hard Rock Cafe and adventure gear stores.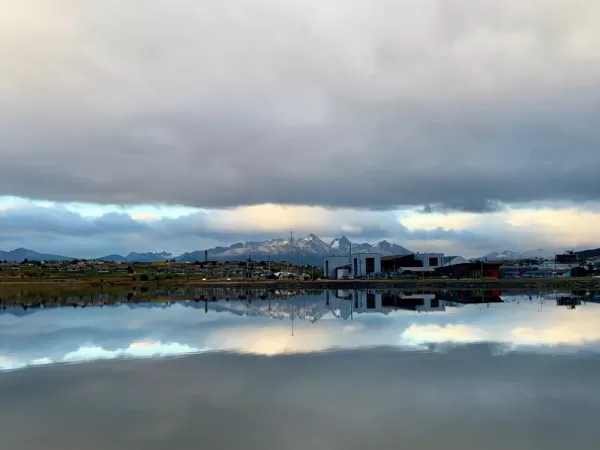 The town itself might not often boast a lot of options for typical sightseeing (like a few museums and some great restaurants), there are so many options in the surrounding area. I'm glad we got to get a little taste of it all. First, we took a Lakes off road tour to visit the Argentinian country side north of Ushuaia. While the scenery took our breath away, unfortunately so did the car ride.  If you don't mind a shaky ride, it's an amazing tour, but motion sickness sufferers be warned!
However, a highlight of not just Ushuaia but the entire trip, was the half day hike Meg and I took to Martial Glacier. It was a terrific recommendation by a friend! We left our hotel in the early morning with just a day pack, a short taxi to the Tea House and our hike began. No matter where you looked it was gorgeous, the bay and ocean were behind us and waterfalls and mountains in front of us. We stopped near the base of the glacier but there were more paths for those who wanted to hike longer. We had a quick lunch at the tea house, a sandwich and beer, and that was all we needed before heading back in town for our embarkation.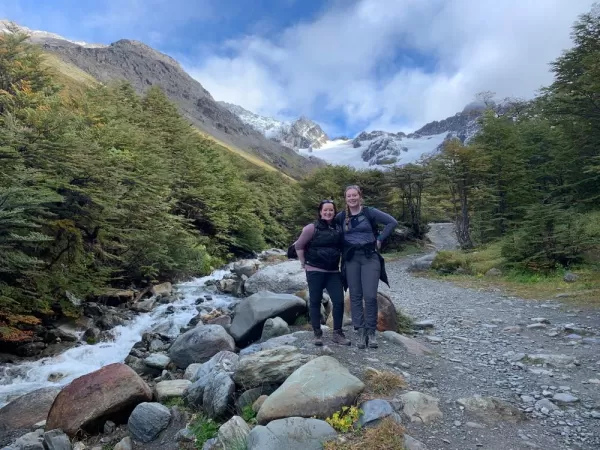 So don't forget to enjoy your pit stop before or after the cruise!