March is not a very common time to travel to Antarctica.  The weather, while unpredictable all year round, tends to get colder and the daylight quickly shortens as the continent starts to plunge into winter.  Every season, no matter the destination, has its own draws as well as its downfalls. We were lucky to not only travel in this more quiet travel month, but on a cruise that was the Marine Mammal themed expedition. 
As winter was approaching, this often meant the whales of the Antarctic are most visible and active, and boy did they put on a show for us! I've never been much of a wildlife or animal lover, aside from my dogs and cats. However, it's hard not to be fascinated by all of the animals you get to see and more importantly learn with a team of expedition guides and scientists on board that are so patient about the creatures.
A moment I will never forget came over the intercom while crossing the Drake Passage. Killer whales had been spotted off the ship bow. The rush to grab jackets, binoculars and more and race to the outside decks was audible throughout the ship. These orcas put on a show! We spent at least an hour watching pod after pod approach the ship, swim next to us, under the ship and in front of us. The scientists on board argued afterwards if we saw 103 or 105 in total.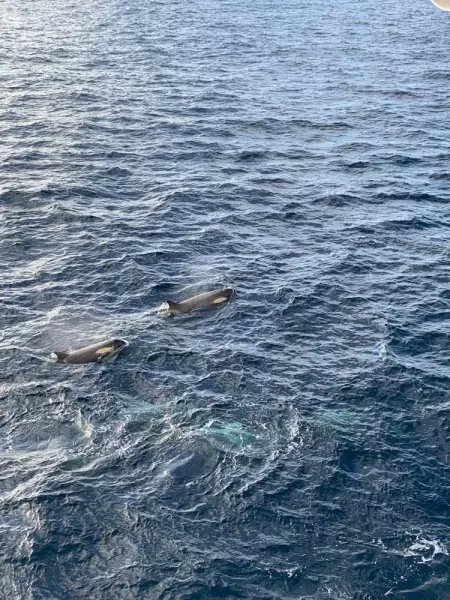 Day 2 of our cruise was not even in Antarctica yet, and we received a highlight of the trip. Officially, we saw fur seals, leopard seals, weddell seals, crabeater seals, killer whales, minke whales, fin whales, humpback whales, gentoo penguins, adelie penguins and so many more! Even if wildlife isn't a strong focus of your trip planning, take a look at what each time of year is known for and what sounds the most appealing to you. And if you love whales, aim for that March time frame.