Our included excursions came in a few different forms during the course of our cruise.
Shore Landings
When we talk about shore excursions on an expedition cruise, this is what typically comes to mind. Actually getting off the ship and getting your feet on land. The crew was incredibly efficient getting all 118 passengers off the ship and on land in a timely manner. Once on land, we would self select into a group traveling at the pace we were interested in. There were generally five or so groups moving at different paces which meant we had around 20-25 people in our group each time. Two to three expedition leaders would join groups at random and always tried to mix it up. It was great to have a number of experts that could talk about different aspects of what we were seeing. All the groups would also head in different directions so even though we might all eventually go to see a particular outlook or bird colony, all 100 of us didn't show up all at the same time and retained that small group feeling. 
My personal favorite excursion was one of our last landings at Bourbonhamna which was a whaling site in the 1930s. The guides set a perimeter and we were free to explore as far and as long as we liked.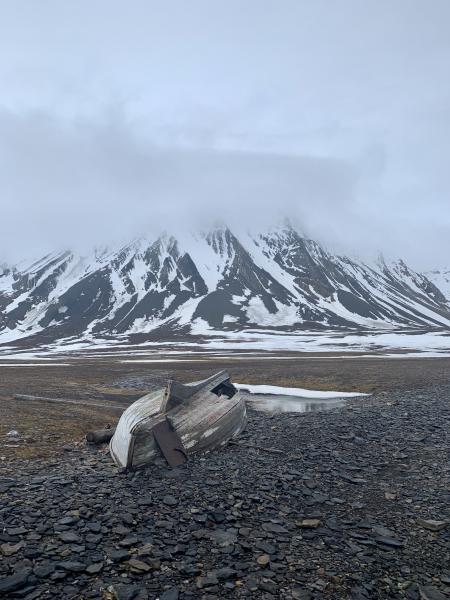 Zodiac Cruising
This is the other main type of excursion you will experience on your expedition cruise. Getting up close to the brash ice and some of the larger glaciers was wonderful and gave you the feeling of being totally immersed in this world. Being out on the zodiacs was pretty cold, especially since we were not moving around. I had to remember to bundle myself accordingly for zodiac cruises! Once again, it was just luck of the draw which expedition leader happened to be in your zodiac, so each cruise had its own flavor and focus.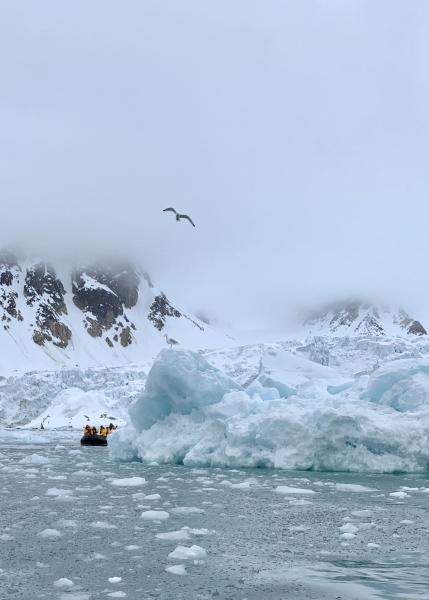 Ship Cruises
This was the excursion type that I was not expecting coming in. But these are some of the most important, especially in regards to wildlife. Being up on deck we had a better vantage point to watch for polar bears, so in several fjords we would spend time on deck with binoculars scanning the fast ice for movement. All of our polar bear sightings happened during one of these ship cruises. Though we didn't do these nearly as much, it was absolutely the best place to get incredible photos of the views and wildlife. I only wish I had a decent camera that could have captured a photo of the the polar bears we saw - a good lens would have gone a long way.