One of the best things about expedition cruising is the educational component. Each of the guides on board has a different area of speciality and can answer questions and help passengers learn about the history, natural history, animals etc. of the destination . I'm a huge rock nerd. I took every single Geology class my college had to offer, and spent three months in Mongolia on a geology-focused study abroad. So it's no surprise that I was thrilled to learn what an incredibly diverse and geologically exciting place Svalbard is. In fact, there is no where else in northern Europe where you can see examples from so many geological periods. The process of mountain building has always fascinated me. And let me tell you, the mountains of Svalbard are spectacular, dramatic and bald. Which means lots of rocks! Since there is such little vegetation to hide the rocky outcrops, it is easy to see the good stuff.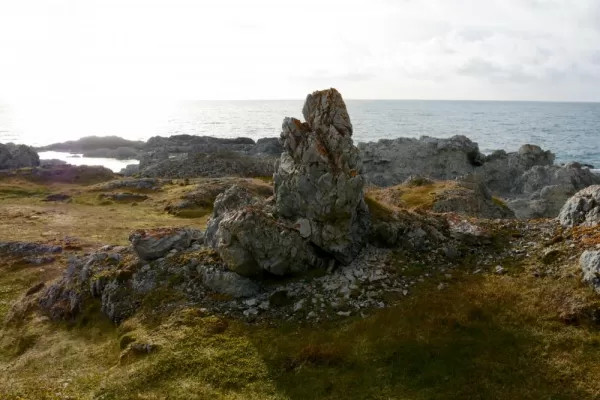 We were lucky enough to have a glaciologist as one of our guides, who excitedly shared with us information on basement rocks, moraines and glaciers. During our single sea-day, a day we spent completely on board the ship, she gave a lecture on geology of Svalbard. One of my fellow passengers joked he felt bad for her, and that no one would be attending a talk about rocks. It's true- the crowd was smaller than the lecture on whales, but I was there in the front row scribbling away in my note book.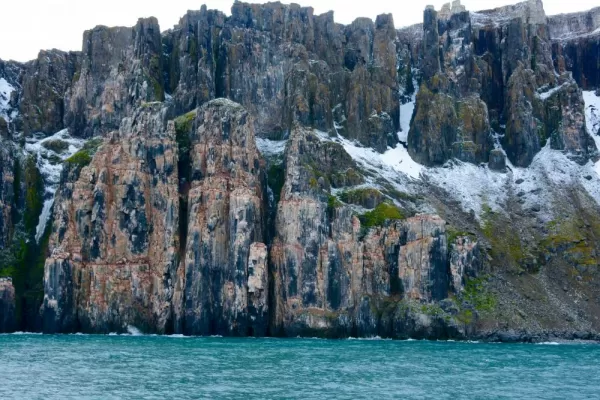 Every place we stopped was geologically diverse. We saw excellent examples of Svalbard's igneous and metamorphic basement rock, the oldest rocks, particularly in the northwest of Spitsbergen. We saw mountains made of sedimentary limestone and sandstone deposits. These were once under water, 400 million years ago. We also saw many relatively "recent" deposits such as moraines, scree fields and fluvial deposits that were from the end of the last ice age 10,000 years ago. I was delighted that we were able to see so much diversity and so much of the archipelago during our trip.