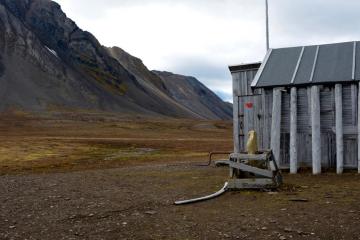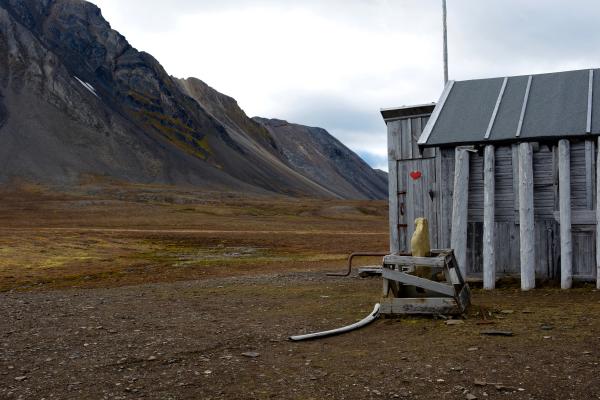 I will admit history has never been my favorite topic. But my ears did perk up with the tale of Wanny Wolstad. As an avid outdoorswoman I was delighted when our historical guide, Sven shared her story. Wanny was the first woman trapper and hunter on Svalbard. She arrived in 1932, after being widowed twice and raising two sons on her own. She transformed the way women were thought of in a traditional and harsh "man's world" of hunting and trapping in the Arctic. Before modern air transportation and long before wifi, hunters were cut off from the rest of the world by the sea ice for ten months of the year, which required them to be totally self-sufficient, not an easy task for anyone. Wanny was originally from Tromso, where she started (the first) taxi company using her own vehicle. She was no stranger to forging her own path and embracing the unexpected. She was a competent markswoman and competed in rifle competitions, frequently beating all of her all male counterparts.
As a highly respected equal among rough & tumble hunters and trappers, Wanny paved the way for underrepresented women in the Arctic. But she also introduced basic creature comforts like tablecloths and curtains into the houses of Spitsbergen. Leave it to a woman to turn a barren Arctic hunting hut into a home, with a little gingham. I loved Wanny! With every new detail of Wanny's life my admiration grew. Hearing Wanny's story was an inspiration and made me feel proud to call myself a fellow
fangstkvinne
(the Norwegian word for female hunter). When the snow begins falling and I head into the woods with my rifle this hunting season, I know I will be thinking of Wanny.