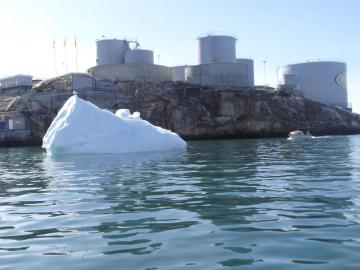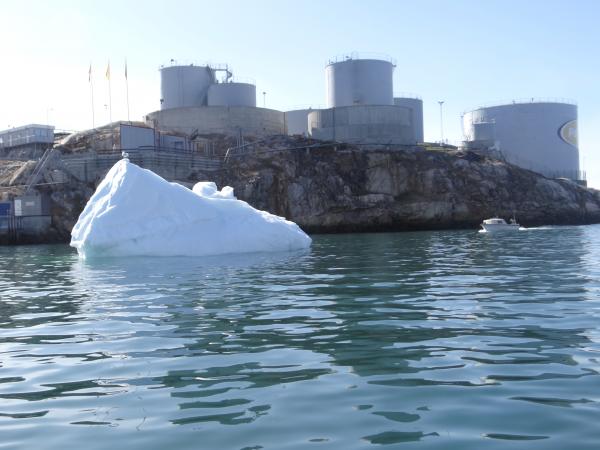 Programming on the Ocean Endeavour sticks to a similar schedule for each full day on board. Of course, expedition travel can change within minutes so we would always have a Plan A, B, C, D and sometimes E.
Fortunately, we had such great weather, our programming stayed mostly on track!
Here is what a typical day on the Endeavour looked like when we visited land:
0347: Sunrise
0600: Early bird breakfast in the Compass Club
0700: Breakfast served in the Polaris Restaurant
0730: Wake- Up call
0900: Shuttling to Ilulissat shore
0930: Green and White Zodiac Cruise
1000: Long hike departure from meat market
1230 -1400: Lunch served in the Polaris restaurant
1130-1300: Yellow and Red Zodiac cruise
1330: Long hike departure from meat market
1400-1530: Orange & Blue Zodiac Cruise
1630: Last zodiac from shore to the Ocean Endeavour
1645: Lecture in Nautilus Lounge
1800: Daily Recap and Briefing in Nautilus Lounge
1900: Dinner is served in the Polaris Restaurant
2100: Concert/After dinner programming
2331: Sunset
As you can see from above, there is a lot of scheduled time but there was always a break between programs to step outside, get coffee/tea or even some afternoon pastries in the Compass lounge. None of these programs are required to attend but we enjoyed each and every one. We also spent a lot of early mornings and late nights looking over the bow at the wondrous beauty that is the Arctic. Some of my favorite memories are from waiting on the bow for the sun to set or rise while holding a steaming cup of coffee and my eyes peeled to the horizon for puffs of air and splashes for signs of life.