A UNESCO World Heritage Site, L'Anse Aux Meadows is the only authenticated Norse settlement in North America. The archeological remains found here in 1960 date to approximately 1000 A.D.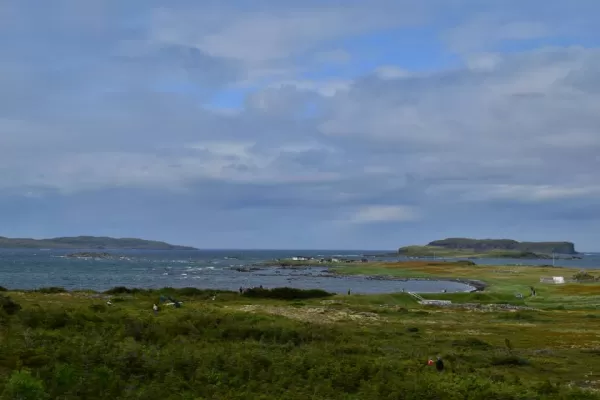 Amazingly, the location of the ruins was first established by a close reading of the Viking sagas.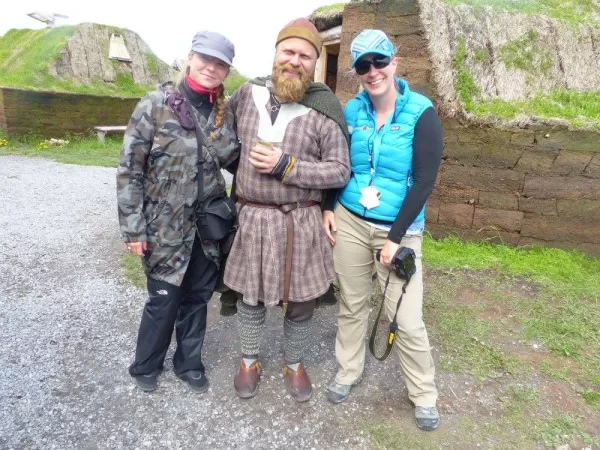 Of course, this is not a real viking!  But we liked him just the same.  Today a superb interpretive centre and reconstructions of the several Norse-style sod buildings make L'Anse Aux Meadows a must-see for any visitor to Newfoundland.