One of my favorite aspects of traveling solo are the friends I meet along the way.  Not having a traveling companion means that I have to put myself out there, talk to strangers, and (gasp!) even share a cabin with another solo female traveler.  I've always been very lucky to have excellent roommates (takes one to know one) and this time was no different.  My roomie for this trip was a gal named Holli from Ontario.  As soon as she told me that she had a dog name "Zep", I realized this was going to be one very fun trip.
Along with Samantha from Seattle, Scott from Toronto, Jenn from Vancouver, and Andrew also from Ontario, we made quite the team.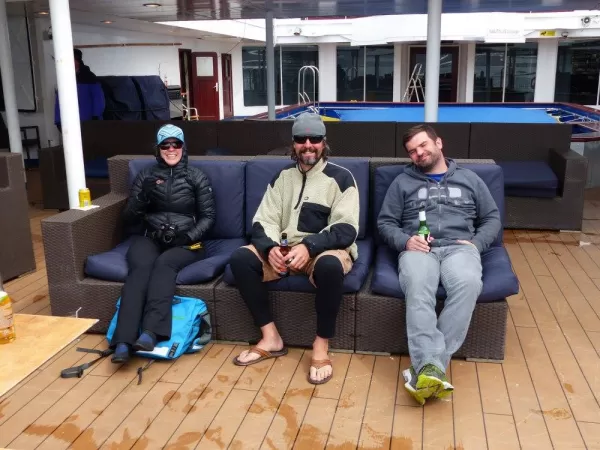 We were drawn together by a common overdeveloped sense of humor, desire to see as much as possible during this trip and enjoy ourselves more than anyone else.  Sure, we may have been the loud ones on the Ocean Endeavour, but having a clan of people to sit with at each meal and share stories and experiences with was well worth any discomfort anyone else might have felt (I jest - we were very respectful and always tried to drag unsuspecting visitors into our clan).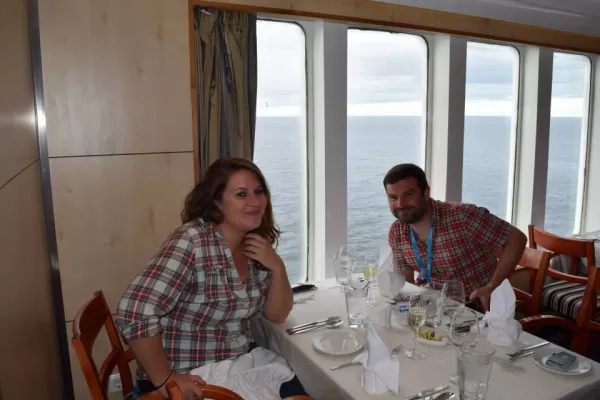 For me, it is the people that take a trip to the next level.  Having experiences is one thing, but sharing them with someone is another.  And this time it didn't matter who I was sharing them with because the new friends I made were just as enriching as anyone else.
Margaret Atwood even took a photo of all of us in a zodiac!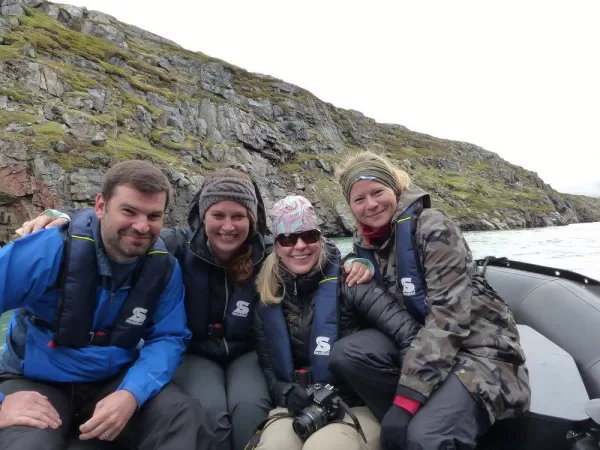 Plaidnado forever!