Sometimes the joy one finds in travel is not the destination, sights, or adventures obviously associated with the journey. It's the odd encounters never expected and so wholly out of context. As mind-blowing as Antarctica is, there was a whole other element to my trip that made it uniquely special, its name is Funassyi!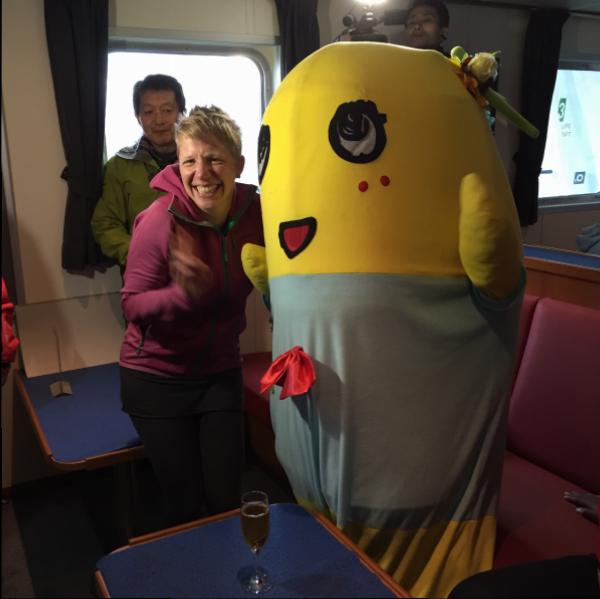 Our cruise was joined by Funassyi, a Japanese mascot character, unofficially representing the city of Funabashi, Chiba. Funassyi is neither a boy nor a girl, but a pear fairy. Its parents are ordinary pear trees; Funassyi is the fourth of their 274 children born on July 4, over 1,876 years ago. It was created by a citizen of Funabashi with the objective of cheering up local residents and to help promote its hometown. It has subsequently appeared at events and festivals, as well as on numerous TV programs and commercials, gaining popularity around Japan. While Funassyi remains an unofficial character for the city of Funabashi it is one of the most popular characters in Japan.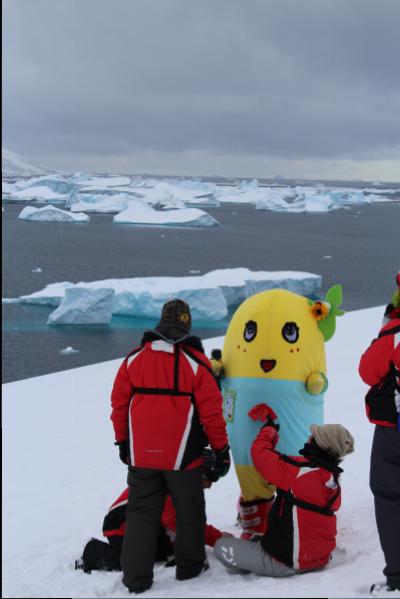 Funassyi was onboard the MV Ortelius as part of the Pear Fairy's around the world domination trip, which also included Hawaii, Italy and our Antarctic Peninsula cruise. Adventures with Funassyi onboard included interviews with several passengers, dance parties on the helipad, skiing and "dogsledding" in the snow, going incognito as a penguin, and countless photoshoots. It was almost jarring to see this chubby pear in the regulation Wellie boots waddling among the equally chubby penguin friends.