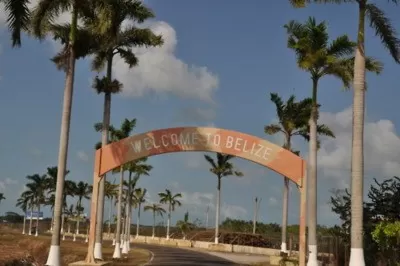 The four boys, Sam and myself were up for the 6am birding hike. The rest, slept in.
Breakfast at 8am.
After breakfast all 13 of us went on a 2 hour jungle hike and then spent an hour cooling off at the Rock Pool swimming hole in the Roaring River. Most of us (including me) swung out over the river on a rope and either fell in or jumped into the river. It was great to COOL off! VERY hot and humid here!
After lunch we hiked to 2 other nearby swimming holes along the Roaring River. One of the sites had a RED clay cliff and all the students smeared themselves with the clay to get an 'instant' tan! Sam, Griffin and Lincoln were the most enthralled with their instant 'tans'. See the blog pics for today to see their great 'tans'.
FOOD is terrific! The staff is taking very good care of us.
The boys entertained us in the evening with some great music using the lodge's guitar and xylophone. Unfortunately, the staff just informed us that tomorrow more guests will be arriving. That means we will have to be quieter so the new guests can enjoy the jungle noises.
Sasha and I have made great use of our new underwater cameras at the swimming holes. Check out the blog photos!
Ryan saw a spider today and did not freak out Linda. . . Ha! Ha! IT WAS ALREADY DEAD!
That's it for today.