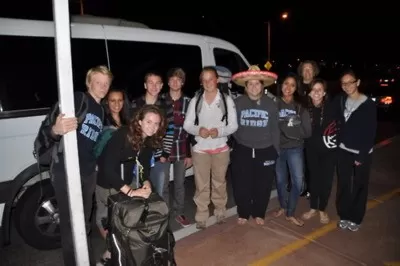 The students are all great after their long plane trip and bus ride.
Check out the blog for some pictures of our lodge in the Belizean jungle.
The students have all checked into their cabanas, unpacked their suitcases and are currently hanging out at the lounge veranda in lounge chairs waiting for dinner. The cabanas are really nice with large bathrooms!
Tomorrow we are doing hikes around the lodge and swimming in the river.