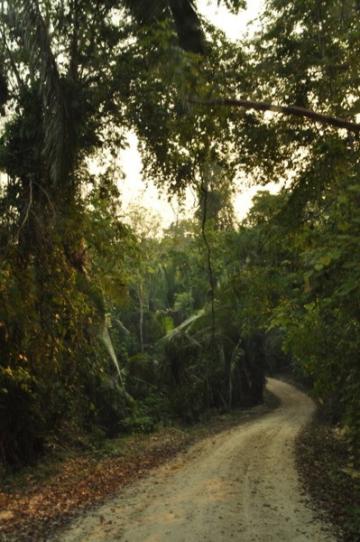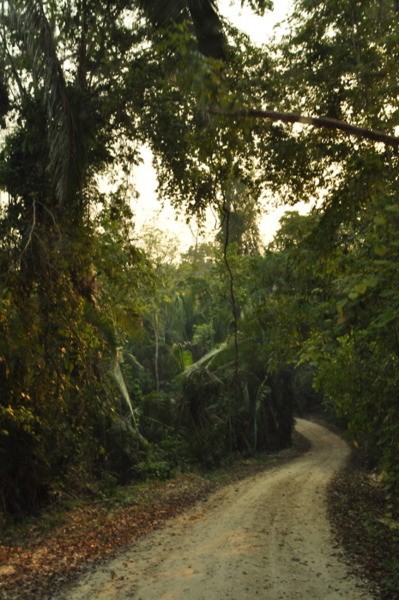 Last night the students played games and listened to their iPods at Kelsey's and Chiara's cabana. They seemed to be enjoying themselves! Only one scream from Jazzi when she saw a big bug!
Nicole, Sasha, Sam and Jazzi really like my Ben's wipe on bug spray. They are doing quite well at keeping the ever hungry mosquitoes from attacking them! I tend to carry some Jungle Juice spray and Ben's bug spray/wipe ons with me at all times. If anyone starts being attacked by mosquitoes, I hand them some bug spray or wipes and they apply more. Glad Jungle Juice and Ben's works so well!
Today was definitely the highlight! ALL the kids were excited to go zip lining but there were fewer screams than I had expected. I managed to get some great photos of each student. I zip lined to each tower first so I could capture a photo of every student as they landed on the towers. Monica was a pro. Alex liked to peddle like she was on a bicycle as she zip lined. Lincoln and Nicole always seemed to get turned sideways somehow. Poor Nicole did come in FAST one time, but the guide, luckily, grabbed her and she landed without incident. Chiara always looked like a Disney princess, smiling and serene. I even made her do a princess wave for one of the pictures. Sam was always looking serious until the end when I yelled, 'Smile!'. She, of course, smiled. Ryan, Mitch and Griffin liked to zip along very fast and then stop just in time at the tower platform. None of the students seemed ruffled at all! Kelsey was a pro and only yelled once because she and Sasha made a pact to do so. Sasha had a BLAST and was NOT very afraid even when we were up VERY high! Jazzi seemed to alternate between serious/very focused and smiling. There were 7 towers and everyone of us would do it again. The guides took VERY good care of ALL of us!
Lunch was at the zip line cafe and the food was very good.
The cave tubing experience was awesome or as Lincoln liked to say 'sick'! We took the long route and only had our 'bottoms' drag along the river a few times. At the end of the cave tubing trip, all of us climbed up onto a high rock and jumped into a deep pool in the river. I got pictures of almost everyone jumping into the river before the battery in my underwater camera went dead. I even jumped off the rock 3 times and it was a BLAST!
The students are tired so once again we are delaying our night time jungle hike.
Tomorrow is our 1st day at the orphanage so it is time to get down to work.
Everyone is healthy and having a good time.