Monday, May 16th
We took a local bus from Dangriga to Belmopan this morning.  Kat from Pook's Hill met us and took us on the trip down a very long and pothole filled road.  We we arrived it felt like our own jungle oasis.  She gave us a tour of grounds and showed us to our cabin. After settling in we took a walk on upper nature trail. Then in the afternoon walked on lower trail to river and jumped in. It was very hot all the time and there isn't AC at Pooks so the water felt refreshing.  Little fish came up from the river and nibbled on our toes.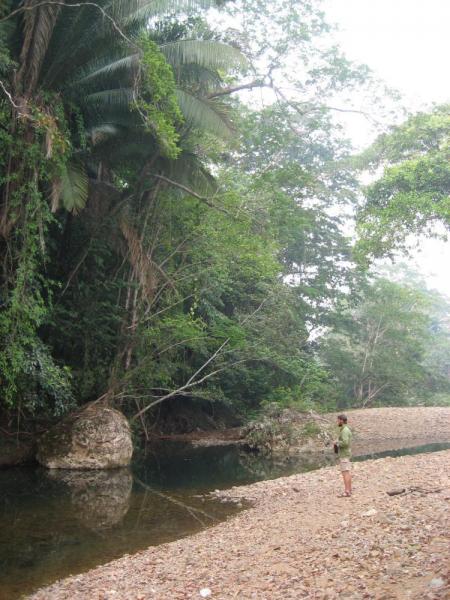 That evening I got sick from the heat and dehydration.  Kat ran into town (which is no small trip) and bought eletrolytes for me to drink.  I felt much better after that and just lay on our bed with the fan cooling my sweat soaked body. The owner Ray's hosted us at dinner and one of his relative's son's arrived from Australia.  They were a very pleasant and young bunch and it was great to see the interaction of them with the owner.  That evening I went straight to bed and rested in room.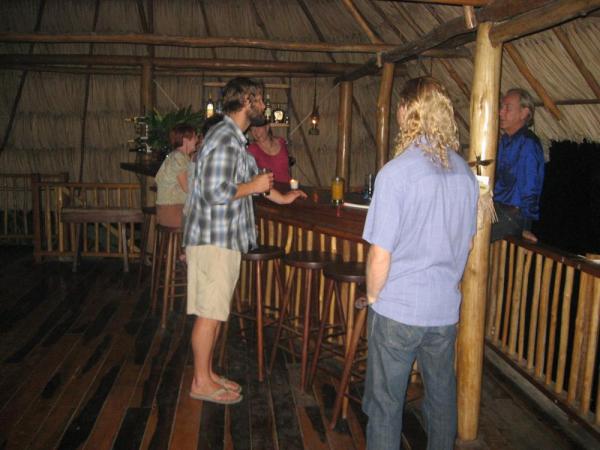 Tuesday, May 17th
Today we woke up very early for our trip to the Actun Tunichil Muknal​ (ATM) cave with Hector! We arrived before everyone else to the site and were able to explore the cave for three hours.  I felt so much better in cool and it revived my senses.  It astounded me that we were walking among ruins and artifacts with no ropes or barriers been us and them.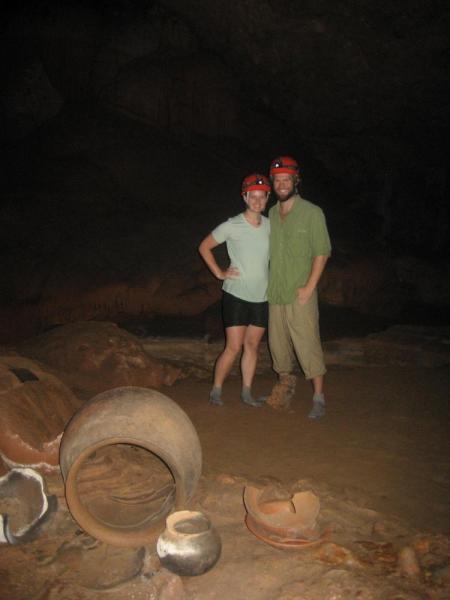 My husband who is an archaeologist was dumbfounded at the sheer number and accessibility of the pottery pieces and human remains. We just sat in awe looking at the "Crystal Maiden" as well.  The photos do not do it justice: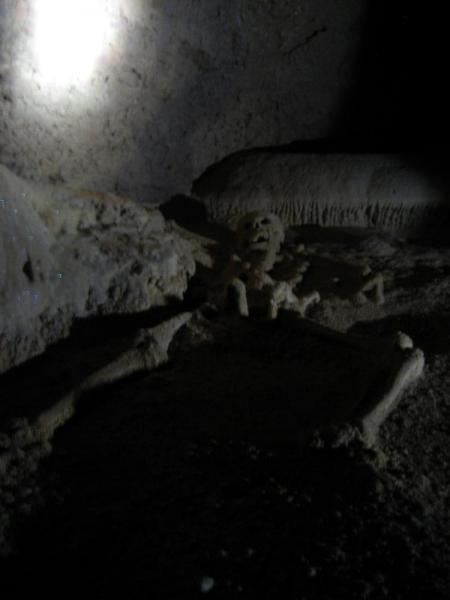 Wednesday, May 18th
The following day we explored Barton Creek Cave by canoe with Francisco. It was a bit more relaxing and peaceful than the ATM but the ruins had been more awe inspiring.  Go see both but if you can only see one, of course go to see ATM!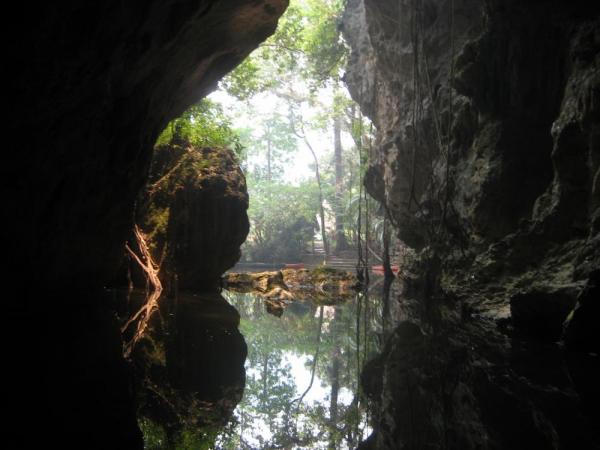 In the afternoon we explored Xunantunich ruins.  It was a longer day but definitely worth the traveling to explore it all. Tonight we had dinner together with Ray and his relatives, Cat, and Dave.