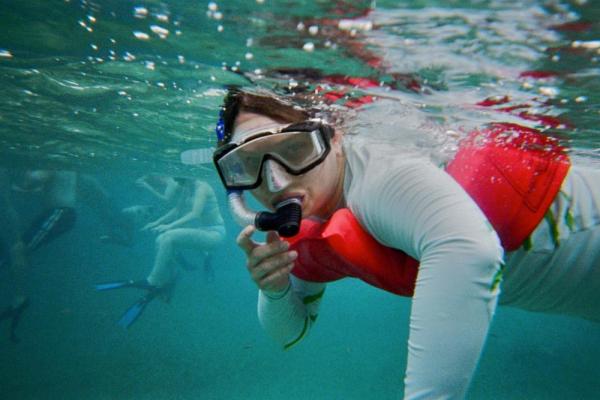 So I'm not much of a swimmer and don't enjoy water sports as much as some people, but this morning's snorkeling tour on the Sirena Azul Sailboat was wonderful! We started out at Blue Tang and met up with three other travelers from another hotel. Two of the staff from Blue Tang took us out on the sail boat. I get seasick at the drop of a hat but the sailboat was definitely a pleasant surprise, so much smoother than the trip on a motor boats that I've taken before. The captain turned on the music and we sailed on our merry way. Our first stop was Hol Chan Reserve and within the first ten minutes we had seen such a variety of marine life - sea turtles, bonefish, sting rays, barracudas, eels and more! I have a slight fear of fish so this was a major step for me but our guide was very attentive and checked in with me regularly to see if I was comfortable. The fish come right up to you because they are used to being fed.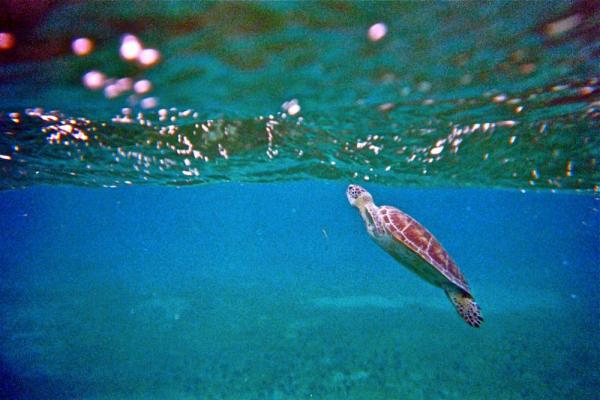 At our next stop to Shark Ray Alley, they swarmed around out boat and I thought I would hit one as I jumped off the side of the boat. Turns out they are pretty quick and even though it was only about 5 or 6 feet deep I didn't hit one. Our guide was hugging a nurse shark and asked if we would like to pet it. I went up and to my surprise they feel like sandpaper. One of the other travelers told me later that the rays feel smooth and slick like you'd expect - I wasn't brave enough to pet them. Matt noticed the larger sharks circling around the outside of us but they never came in - I think there was too much going on for their comfort.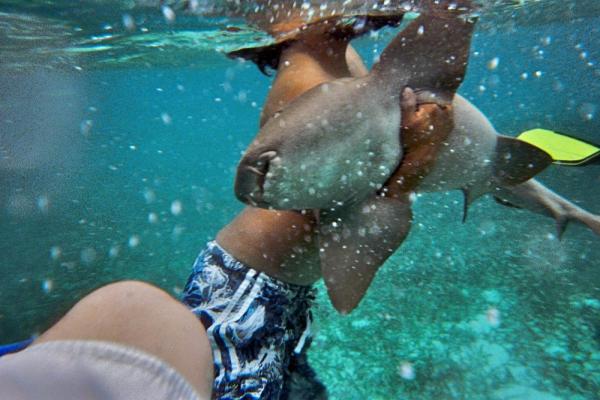 So all around it was a great time. We enjoyed the calm ride back as well - sipping on a sprite and basking on the deck with the ocean waves and caribbean music in our ears.