As we neared the middle of the city, the massive Temple of the Great Jaguar looms out of the top of the trees. This impressive structure was built as the burial monument to one of Tikal's greatest rulers; Lord Chocolate. Immediately across from this gigantic pyramid is the Temple of the Masks, the burial monument of Lord Chocolate's queen, Lady Twelve Macaw. Wooden steps lead up and around the back of the Temple of the Mask to a fantastic view of the central part of Tikal.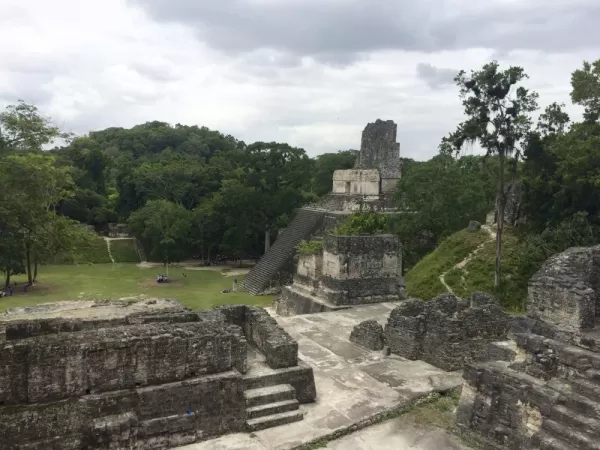 After a short break to explore some of the temples on our own, we were led to what is thought to be the tallest structure erected by the Maya, the enormous Temple IV. Measuring over 211 feet high, the wooden stairs to the top can seem never-ending at times, but stick with it! The view from the top is extraordinary, and on a clear day you can see for twenty miles in any direction.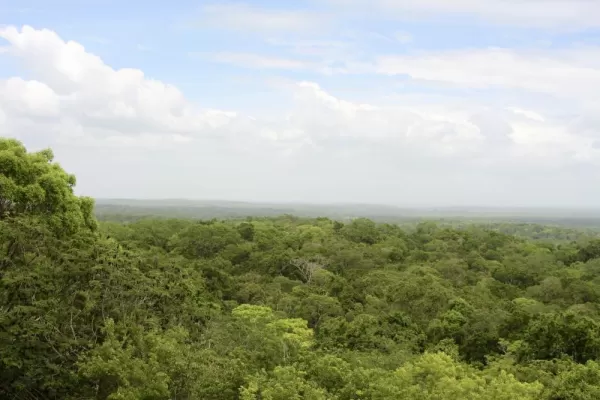 Make sure to bring lots of water and consider bringing some snacks, as it can be a very long day of hiking the trails of Tikal and climbing on the temples and ruins. Lunch is served at the end of the tour, and sizzling hot chicken fajitas were a fantastic way to end the afternoon.