On our last day we headed up the long bumpy road to the Mountain Pine Ridge Reserve to check out the Thousand-Foot Falls and the Big Rock Pool. The viewing area at the falls offers a breathtaking perspective of the valley, and the pink orchids growing up and down the falls are truly gorgeous.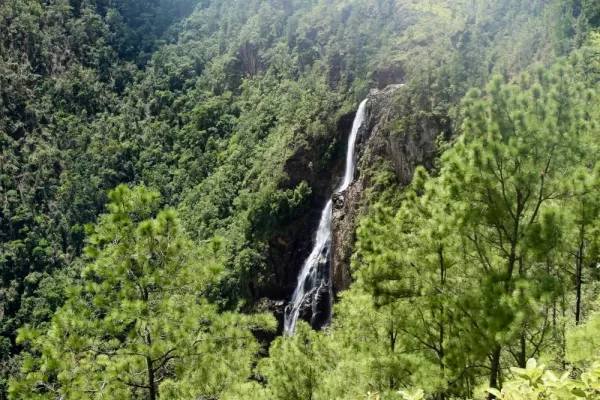 After the falls, we headed to the Big Rock Pool, several miles down the road. As this is still an up-and-coming tourist destination, there are not many amenities on the way out. It is a long and washed out road, but the waterfalls at Big Rock are truly stunning, and worth every jostle and bump. The stairs leading down are not for the faint of heart, but when you get to the bottom it is like a scene out of the Jungle Book. A massive waterfall cascades down giant boulders, leading down to tiered pools.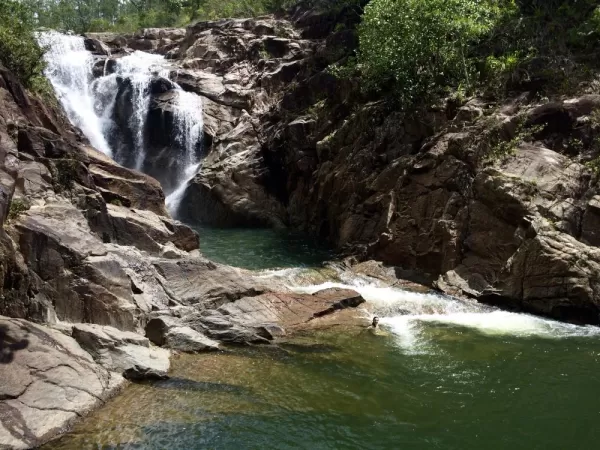 The pools are deep enough for diving, and the perfect temperature for taking a swim! After a few hours of jumping off cliffs, the thunder clouds rolled in and it was time for just one more dive. One of my biggest fears in traveling to Belize was encountering a snake in the water, so I knew swimming time was officially over when Luke shouted "Get out of the water; there's a snake!" Fortunately it was a tiny snake that was more interested in finding a hole to hide in, but by that time we were ready to head back to the lodge. We arrived at the truck just as it started to downpour, giving us a nice cool ride back to Pook's.