After three planes and a long overnight in Minneapolis, I was so excited to finally set foot in Belize and fulfill my dream of taking my partner, Luke, on his first international trip ever!
Upon arrival to Belize we were whisked away by our guide, Mike, to grab lunch since we were starving from the journey. As a person with a genuine love of food, this was an exciting moment for me. I must admit I didn't know much about Belizean food before my arrival, but I instantly fell in love with the flavors. The eclectic mix of Latin and Caribbean flavors was unlike anything I've encountered. During lunch we could have ordered a classic American BLT or burger from the menu, but we opted for the traditional stewed meat (often chicken or beef) with rice and beans cooked in coconut water. Rice and beans were served with majority of our meals, and stewed meat was something we would come to enjoy often.
The day held more new experiences for us at the Belize Zoo. When I was told we'd be heading to the Belize Zoo, I was a bit weary. The word "zoo" conjures up images of animals in small cages surrounded by large crowds. Upon arrival I was pleasantly surprised to find this was not at all the case. This beautiful animal reserve is iconic in the community for its dedication to protecting the native animals. Many of its inhabitants have been adopted following wildfires, the loss of their families, or other habitat destruction. The amazing wildlife we saw included: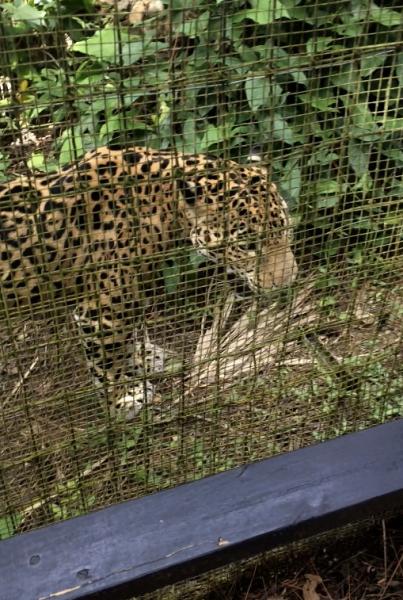 Jaguars: A local favorite, Junior, snuck up on us during our tour. There's nothing like a jaguar inches away from you for a warm welcome to Belize!
Tapirs: The national animal of Belize.
Jabirou Storks: These impressive creatures can grow to be over 5 feet tall.
Spider Monkeys: We got quite the show from these mischievous beings running around on 2 legs.
Other equally as cool animals included Toucans, Hogs, Owls, Ocelots, Margays, Crocodiles, and many more!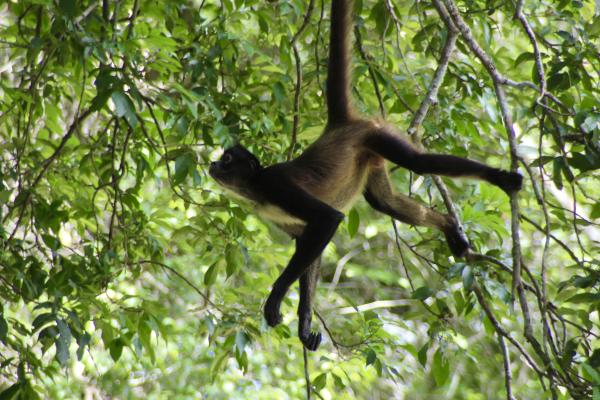 We knew we were exhausted from these new experiences when Luke and I were able to fall asleep on the rough road to Pook's Hill Lodge. When we awoke, we had arrived at our jungle oasis. After a welcome cocktail, an amazing dinner, and some board games with the staff, we were off to bed to rest up for our big adventures to come.