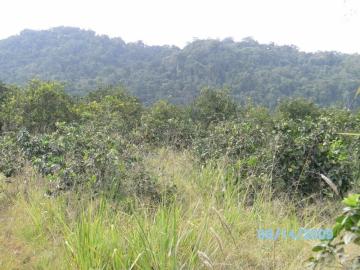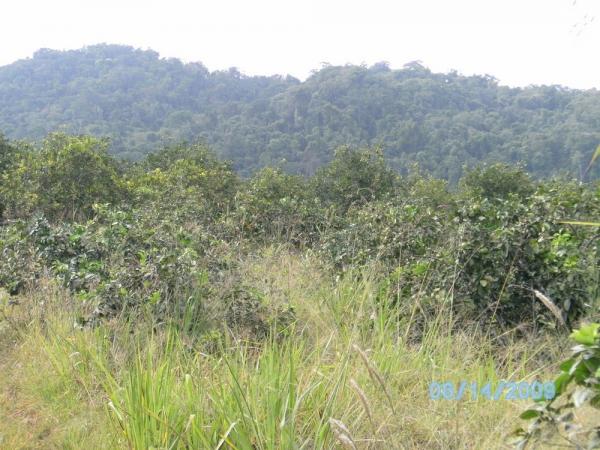 Today is primarily just a day to do nothing. We decide to walk along the beach and look at the other lodges and eat breakfast at the sister lodge.
About half into it, we get caught in a thunder and lightening storm. We find shelter in an abandoned thatched roof hut on the beach. Again, my mom has surprised me. She has handled these storms with grace and calm. I thought she would be a nervous wreck!
When we reach the sister lodge, we are drenched. We take cover for the next couple of hours as we have a nice breakfast and wait for the storm to clear. Never happens.
We get a taxi back to our hotel and spend the afternoon playing scrabble on the porch while we watch the rain pour down.
After about 2 hours, we look out the ocean and see one of the strangest things I have witnessed. The river pouring into the ocean. The ocean is such a bright, crystal blue. Because of all the rain, the river has reached its banks and mud and debris flood into the ocean. So you see this dirty brown water merging with crystal blue. Quite a scene.
Tonight we went on a night jungle hike. Initially I was really excited for this adventure. Then when we get to the entrance of the park, I quickly change my mind. There on the counter where you sign in is a jar full of liquid. In the jar is Fer de Lance, the deadliest snake in all of Central and South America. Did I forget to mention mom and I are deathly afraid of snakes. And we already know I am afraid of spiders.
At this point one my ask (our guide especially) why would we arrange a night hike being such "scaredy" cats? For the possible chance at seeing a Jaguar. This is when they are most active so our chances of seeing them are great.
Our guide is a good sport and is very excited to show the jungle. We spot frogs and he chases a tarantula out of its hole (I am not too scared of them for some reason). To enhance our journey, he has us take a seat by the river until it gets really dark. He shows us a click beetle. These bugs are so cool. They remind me of the type of barrettes I use to use in my hair as a little girl.
Once it gets dark enough to make the hike more interesting, it starts to down pour again. On the way into the jungle, we had to cross a foot bridge that had been covered by water that afternoon. The deeper we got in the jungle and the harder it rained, all I could think is that we were going to get stuck. So we decided to head back. I think our guide was disappointed. But after seeing Fer de Lance in a jar, the spiders, hearing about our guide getting attacked by a jaguar and the threat of a flood, we had had enough.
The hike back was as interesting as hike in. Every tree limb hanging down looks like "Lance" and I am afraid of squishing a frog. All part of the adventure right??
At Hamanasi, we have an unwind beer (thank goodness) and head back to our room with chips and salsa from Hamanasi (much better than what we have in our room).
Tonight we fall asleep to the rain...yet again!