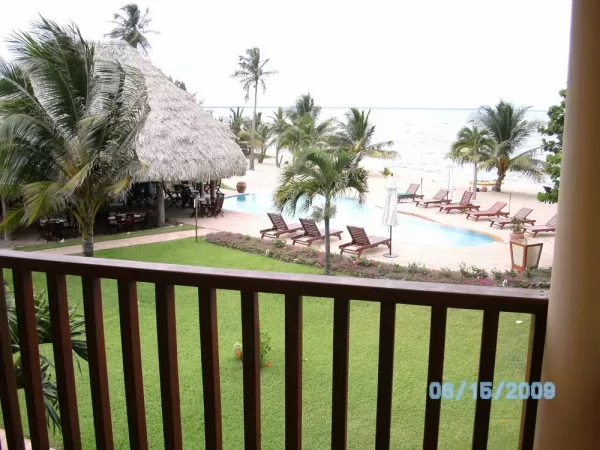 Today we are on our way home. We take the regular boat (so much smoother!) back to mainland Belize. Just as we are pulling away from the dock, we see a school of permit feeding. I am surprise none of the fisherman jumped off the boat to go after them. All were definitely drooling.
Once on the mainland we head to the airport. We opted to save money on another day tour and see if we could get on the earlier flight home. The airlines were going to charge us $100/person to change to the early flight.
So instead we spend 8 hours hanging out in the Belize airport. We sit at their cafe and have lunch and fun umbrella drinks. We also read books and play another game of cards.
To add to the lengthy stay at the airport, our flight out is delayed by an hour. It was a long day for sure.
We get to our hotel in Denver at about midnight and have to be up at 4:30 to get back to the airport to catch our flight home.
While we saved about $400/person on flights, I am thinking in this moment, it was not worth it!