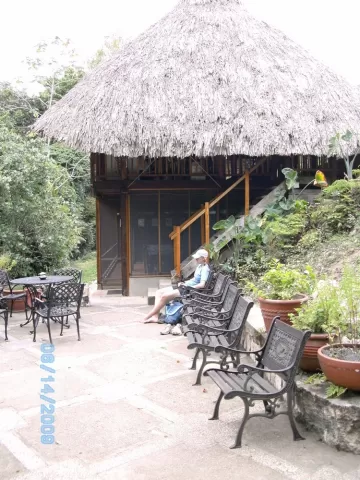 This morning we head out for our very own private snorkel tour. By the end of the week, the rest of the guests have had their fill so it is just mom and I.
We see pretty much the same fish but get a chance to learn more about them. I ended up not feeling well so cut my snorkel trip short.
Resting on the nearby island, I met a professor who teaches students all summer. He and I chatted about their itineraries and what they do. As we started talking, he informs me the college I went to has also done a student trip there. It is definitely a small world!
This afternoon we hang out and pack up. Both Mom and I are a little crabby because we don't want the week to end. It goes by so fast. But she gets to go home to her grandson and I get to continue on with my hubby. So it isn't too bad!
Tonight we spend our last happy hour hasseling King the bar tender. After another gourmet meal, we watch a performance put on by the Garifuna people. It is wonderful to see this culture alive and well. Their spirit, singing and dancing is contagious. The perfect end to a wonderful week!