"It's a progressive culture, most of them travel by zipline." - Phil Dunphy,
Modern Family
While this might not exactly be true, they do have some amazing ziplining courses! The Arenal Sky Adventures is 7 lines, with the 
longest cable
 is 2493 ft (760 m) and the highest at 656 ft. (200 m). The longest cable ride zips through a tunnel of trees so close you think you could reach out and grab the leaves!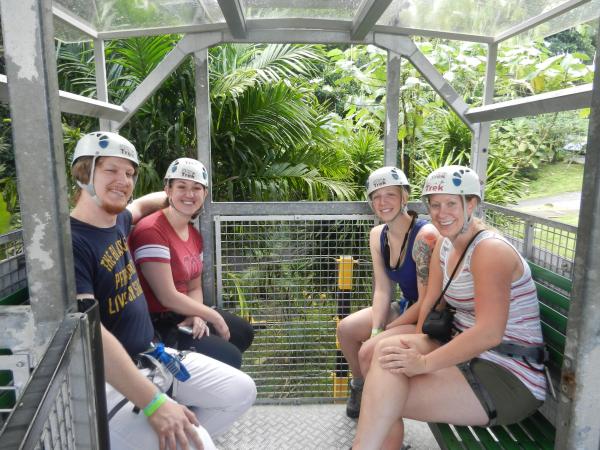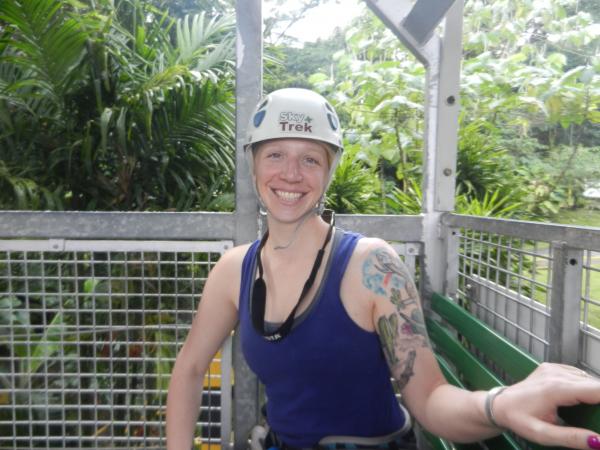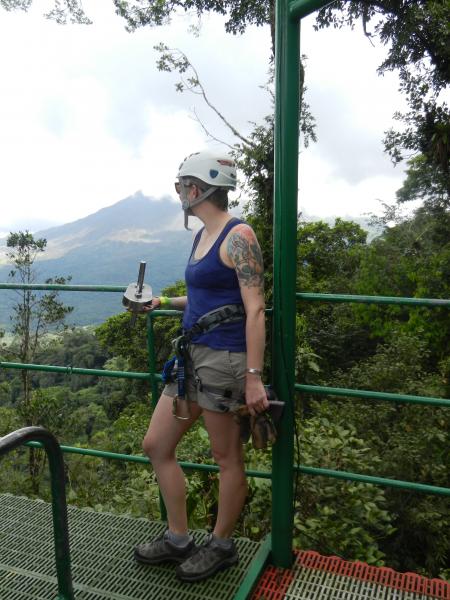 The tour starts with a ride in an open-air gondola from the ground to the observation area with some amazing views of Lake Arenal and the volcano. Then begins the thrilling ride down the mountain a zip line track stretching across canyons and in between treetops.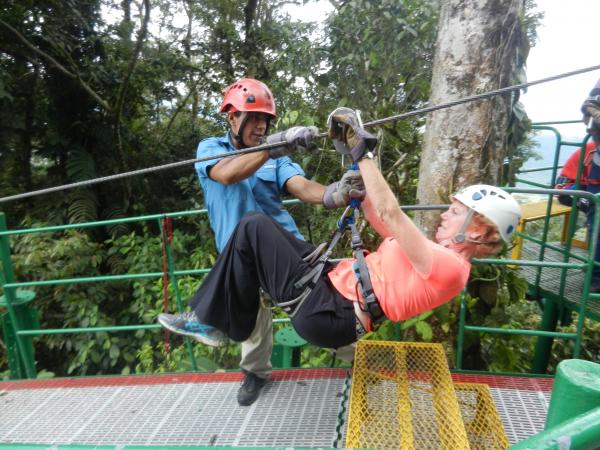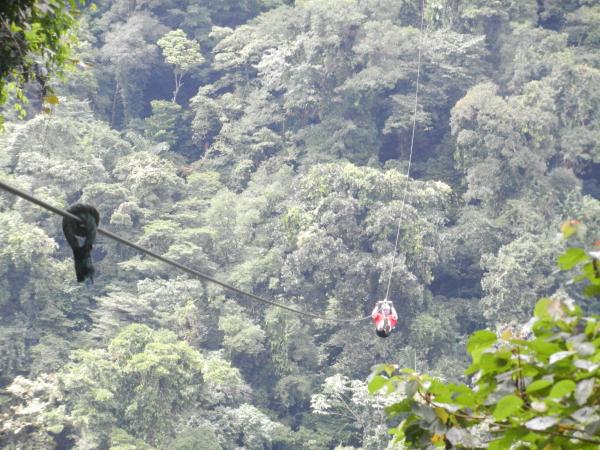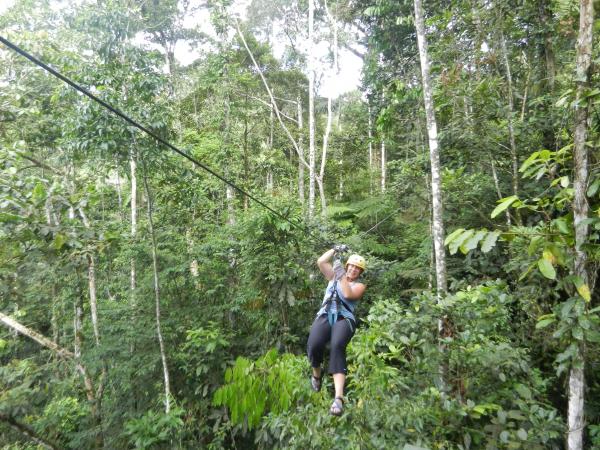 The staff were professional, knowledgeable, and full of
pura vida
! It was an amazing adventure! Such a special and thrilling way to experience the rain forest.