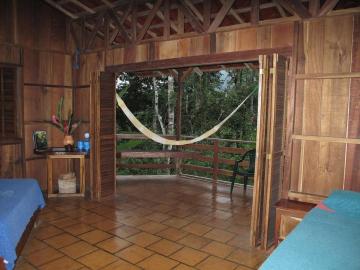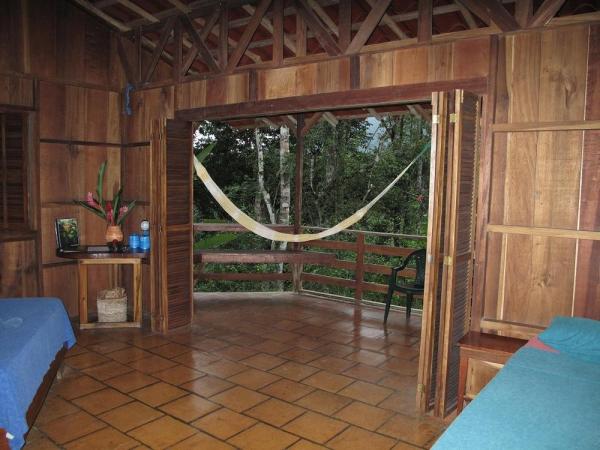 Craig was kind enough to wake up ridiculously early to drive me to the airport at 4:00am. My 6:50am Miami flight was on time, and I got to Costa Rica's San Jose Airport at 1:30pm as expected. Went through customs, exited the airport onto the hot sidewalk and nearly went with the wrong driver. He was holding a sign with my last name and "Esteban" as the first name, which is Spanish for Stephen. But I quickly saw an Adventure Life sign with my name on it, and fixed the situation. On the way to the Hotel Le Bergerac, the taxi got a flat. I sat in the car while he fixed it (he insisted).
The hotel was simple but nice, with a bed, TV, desk, and nice bathroom with double sinks and a nice shower. The room had a door to a semi-private outdoor sitting area with a table and chairs. All the rooms backed up to this shared space, but tall bushes gave each room a private feel. After checking in and making a 6:00pm reservation at the on site French Restaurant, I read my book (Into the Wild, by Jon Krakauer) outside in the courtyard until dinner.
At dinner I had the local beer Imperial, beef tenderloin with mushrooms, scalloped potatoes, and broccoli. Requested a 5:00am wakeup call with 5:30am coffee at my room. I got to bed early, around 10pm.