Chile is a great year-round destination thanks to the country's staggering abundance of beaches, valleys, mountains, lakes, and glaciers. The best time to visit depends on where you want to go and what you wish to see.
Spring and summer's warm, dry months from September to February are the best time to visit
and Central Chile skiing is wintertime in June, July, and August. Meanwhile, the wild landscapes of
Summer
(High season)
December

Best time to visit Patagonia, with the warmest temperatures, high winds, and accessibility to most attractions and sites.
Beaches are extremely popular during this time.
This could be a decent time to visit the Atacama Desert, but take precautions as temperatures can reach over 100ºF (38ºC) during the day.
Easter Island hosts its Tapati Rapa Nui indigenous cultural festival.

January
February
Autumn
(Shoulder season)
March

Best time to visit Chile's wine country with grape harvests & wine festivals in March.
Leaves change color in brilliant displays in the wine valley.
Santiago enjoys pleasant weather.

April
May
Winter
(Low season)
June

Good for skiing in the Lake District & Central Chile.
Do NOT go to Patagonia during this time – most attractions & resorts are closed, and trail and park access is limited.

July
August
Spring
(Shoulder season)
September

This is a good time to visit Central Chile.
Weather in Santiago is moderate and comfortable.
The lush greens of the forested Lake District are in full bloom.
October and November are good months to visit Patagonia with less tourist traffic, and decent weather and accessibility.

October
November

Places to Visit in Chile
Snaking 4,300 km (2,672 miles) down the Pacific coast of South America, Chile is home to an extraordinary variety of scenic and natural landmarks that promise a new face to discover every season. Summers are the most popular months to visit Chile but also the busiest. Wintertime sees low hotel prices but frosty weather. Shoulder seasons are comfortable in many parts of the country, with autumn being perfect for
wine tasting in Chile's
vast wine valleys.
Central Chile: Santiago and Wine Country
The Chilean heartland enjoys moderate temperatures like the
Mediterranean
, making it a pleasant destination any time of the year. Spring and summer days are warm, dry, and lush, while autumn offers the best time to visit wine country with grape harvests and wine festivals in March. Many locals go on vacations during summer, so the country's cultural hotspot Santiago is a little less crowded as residents flock to the coast. Ski slopes around Santiago hit their peak season during winter.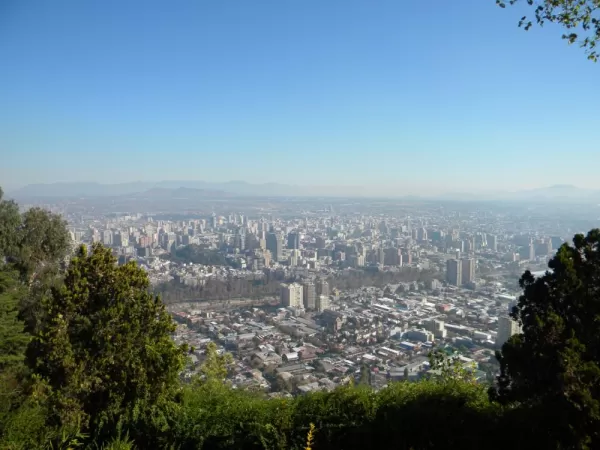 Lake District
Expect year-round recreation in Chile's spectacular Lake District. Winter brings perfect conditions for
skiing and other activities
, but the long days of spring and summer are also ideal for sightseeing the region's lakes, volcanoes, and ancient forests. Meanwhile, wine festivals in the area take place during the autumn months of March and April.
Atacama Desert
Summer is the best time to visit
Atacama Desert
, with warm and sunny weather ideal for exploring the rugged landscape of the driest desert on the planet. December, January, and February are also excellent for stargazing and spotting flocks of pink flamingos roaming the salt flats. However, expect very high temperatures in the summertime. If you want to avoid the extreme heat, it may be best to visit during the more pleasant shoulder seasons of autumn (March to May) and spring (September to November).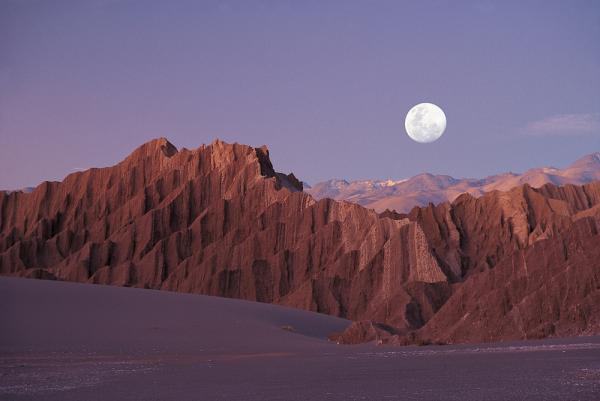 Valparaíso
You'll find that the port city is a good destination any time of the year. With its minimal rainfall and warm weather, summer is the best time to visit
Valparaiso
for the beaches. However, as summer is the high season, you'll likely experience heavy crowds from December to February. June, July, and August are the coldest months, with rainfall most likely in June.
Easter Island
The high season at
Easter Island
is summer, bringing warm weather and the iconic Tapati Rapa Nui celebration in February. While travelers can visit the island all year round, the best time to go is during the shoulder seasons, from April to June and from October to December. This is when the weather is less humid and the crowds are significantly smaller.
Chilean Patagonia
Located at the bottom of the world, the windy Patagonia region in Chile offers the best
trekking and exploration opportunities
between November and March, in and around the summer months. This is the perfect time of year to explore the spectacular
Torres del Paine National Park
and La Tierra del Fuego, with warmer days, clear skies, and lush landscapes in full bloom. Travelers planning to explore the fjords will find it best to
cruise the Chilean fjords
during summer.
In Patagonia, spring and autumn offer lower prices and fewer travelers, but rain is also more likely. Smaller crowds mean a good chance of spotting wildlife. Winter can get extremely cold and harsh, so it's best to avoid these months. Trail access is also limited during winter and late autumn.
Major HolidaysGrape Harvest
Between March and April of each year you can catch some of the festivities of Vendimia, the time of year when wine grapes are harvested. Vineyards will likely have different events available for visitors.
Holy Week and Easter
This religious holiday takes place over one week in March or April each year. You might want to check with your plans as the Thursday and Friday of this week leads to most local businesses being closed. You might also find more crowds in tourist areas and landmarks, as locals will also be on spring break.
Christmas and New Year's Eve
Experience this holiday season as you've never imagined with Christmas trees alongside summer weather. Please keep in mind that local and small businesses might not be open on certain days (such as Christmas Day and New Year's Day).
Learn more about the best time of year to visit Chile and the different activities you can enjoy in the country by contacting our
Adventure Life travel experts
.