Trekkers in South America are daring and adventuresome - not to brag or anything. My group planned our hike to the famed Machu Picchu ruins for months. We marveled at the ruins as we massaged our tired legs. Then we flew back the United States without giving mystical Patagonia a second thought. We were right there! Why didn't we continue our journey? Follow more than one path during your stay in South America, or you may end up with major regrets.
Torres del Paine, Chile: The W Circuit (4-5 days)
Torres del Paine is a dream world, largely uninhabited and completely untamed. This remarkable national park lies in the southern region of Patagonia. Trekkers at Torres del Paine soon realize that massive glaciers, jagged peaks, azure waters, pampas, and vibrant scenery will be in sight no matter where they stand. Nevertheless, these views come at a cost. The weather is harsh and capricious. Only those willing to withstand 50/mph winds and relentless rainfall will make it - and that's not even considering the rough terrain underfoot. The main attractions: Tierra del Fuego, the Torres del Paine panorama, Cuernos del Paine, and the Lago Grey and Glacier.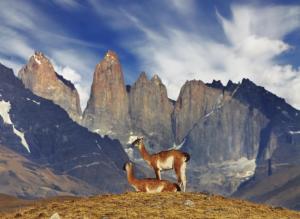 Cerro Fitz Roy, Argentina: Fitz Roy Trek (4-5 Days)
Cerro Fitz Roy is located in Parque National Los Glaciares, which covers over 2,000sq. miles of terrain. This section of the Santa Cruz Province houses snowy mountains, over 40 gargantuan glaciers, icy blue waters, and the world-famous 6,000ft. Fitzroy Massif. Although Cerro Fitz Roy is part of Patagonia, like Torres del Paine, they are two very different destinations. Nearly half of Parque National Los Glaciares is covered in glaciers! These crackling giants are the main draw of Argentina's Fitz Roy Trek. Most who visit this frosty wonderland will not even see the Fitz Roy or Cerro Torre Mountains, both of which are notorious for their cloudy surroundings.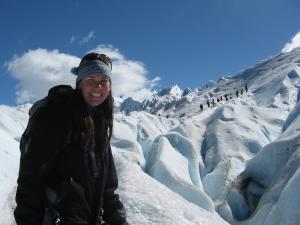 Machu Picchu, Peru: The Inca Trail (3-4 days)
The slightly overcrowded Inca Trail is the most famous in South America, and all because of where it leads. Trekkers can immerse themselves in history by trekking through the Andean highlands to Machu Picchu. Ghosts of the Spanish conquistadores and Incan warriors add their own air of mystery along the way. Their spirits can be sensed at Sayacmarca (the inaccessible place) as well as the restored Phuyupatamarca (town above the clouds). Upon arrival at Machu Picchu, trekkers can explore ruins of ancient Incan empire, built upon a mountain ridge in the Urubamaba Valley. Travelers often choose horse-packing over backpacking to avoid exhaustion.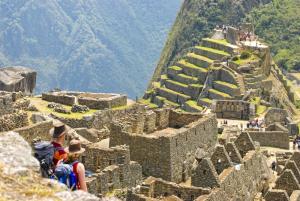 Cordillera Blanca, Peru: The Santa Cruz Trek (3-4 days)
Cordillera Blanca is the highest mountain range outside of Asia, the Santa Cruz Trek being its most popular. Trekkers here will see everything from wildflowers to snow-capped peaks. Restrooms and snack bars have been built along the well-maintained trail - one of many reasons this trail is best for beginners. The weather is less risky and unpredictable in this part of Peru. Cattle and other local animals steal food sometimes, but there are not banditos in the area, so the Santa Cruz Trek is also the safest. It will be challenging. You will get worn out. On the other hand, overlook this hike, and you will be missing out on the chance of a lifetime. Your choice!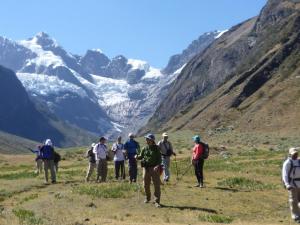 About the author:
Shannon Beineke is a travel-savvy freelance writer. In addition to being published by Fate Magazine, she has provided quality content for over 20 websites. Raised in Western Washington, Southern California, and the skinny section of Idaho, she now resides in Texas with her husband and their beloved silver-striped tabby.