Miracle in the Andes is Nando Parrado's true account of his struggle to survive after the plane chartered by his rugby team crashes into the Andes Mountain range near Chile. This novel differs from the highly popularized motion picture and book, Alive, in that it encompasses one man's perspective, his walk through the Andes to civilization, and his life upon returning to Uruguay. Parrado does mention the film Alive and his friendship with the author, Piers Paul Read. He compliments his ability to tell the story of their survival with, "honesty, sensitivity, and great power" (279).

Throughout this book, you really get a sense of just how vulnerable Parrado and his companions were to the elements. They crashed on a glacial mountain ridge and had only the airplanes remaining fuselage for protection. Before Parrado and his companion, Roberto, climbed the Andes summit and were able to summon assistance, several others attempted similar feats with zero success. Young men in peak physical condition were no match for the cold or the elevation of the Andes Mountains. Parrado did an excellent job of explaining how the thin air, direct sun, immeasurable cold, and the increased demand for water and food at these elevations left these men sickly and weak. He was able to do this while simultaneously admitting to the beauty and magnificence of this unforgiving landscape.

Parrado also examined each person's response to living conditions so abhorrent and unlike anything they had previously encountered before. Essentially, he chronicled the different reactions each man had to what they felt was certain death. Some men gave up while others nurtured. Others turned completely to their faith for encouragement while others shunned any religion at all. Parrado inwardly did question his god and his conviction that he would live to see his father, however; outwardly he projected strength and confidence in his plan to walk for help.

As mentioned previously, this book records Nando and Roberto's "walk" out of the Andes for help. Parrado did an excellent job of describing the landscape and paralleling his experience and competence to that of a trained mountaineer. Essentially, Nando and Roberto climbed mountain peaks topping out at 17,000 feet with no training, equipment, limited food resources, and in an already half-starved condition. It is truly amazing that they even survived this climb.

The last few chapters of this book discuss Nando's experiences after all the survivors are rescued up until present day. The author really captures the bond he and his fellow comrades' share after going through such a horrific event. Not only does Nando recognize this connection, but details his relationship with Sergio. He was the first person to spot Nando after descending from the mountains and who rode ten hours on horseback for help. Nando describes a touching reunion between himself, Sergio, and two other survivors and their families' years after the original incident.

Overall, this book was a wonderful depiction of the horrible experience Nando and his companions endured during their youth. I would highly recommend this book and feel it provides a more detailed picture of what the survivors encountered before, during, and after a twist of fate crashed their plane into the Andes mountainside in nineteen seventy-two.
Want to Go?
continent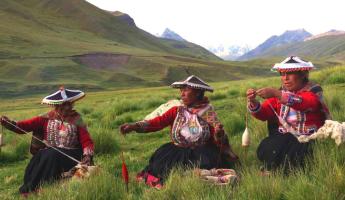 country