Petrohue is a wonderful lodge nestled on the edge of Todos los Santos lake, only 65kms from Puerto Montt, in the midst of beautiful scenery facing the crystalline waters of the lake and the spectacular Volcano Osorno. Situated between the towering outline of Osorno volcano and a blue-green slice of Lago Todos Los Santos (fed by glacial rivers and waterfalls), the setting alone is enough reason to come visit this hotel.

Petrohue means "Misty Place" and once you have visited you will know why. Deep in Chile's oldest national park, the drive over volcanic overspill and alongside the tumbling turquoise waters of the Rio Petrohue leads to a clearing in virgin forest by the lakeshore, the location of 13-room Hotel Petrohue and its four cabins.

Rooms
There are twenty well equipped and ensuite rooms (with both bath and shower) facing the lake, volcano or river, and four cabins. The beds have fluffy duvets and the decoration is cosy and comfortable.
- 20 rooms with views to the lake, volcano or river
- Private bath in all rooms
- Room service
- Central heating
- Maid and laundry service
- Use of all hotel facilities and services

Cabins
Hotel Petrohué and Cabañas offers four lakeside cabins on the shores of Lake Todos los Santos. The cabins are constructed of native wood and are equipped for groups of 4, 7 and 8 people. The cabins have their own well-equipped kitchen but of course you may dine at the Lodge if you prefer.
- Private bath adjoining each bedroom
- Central heating
- Completely equipped kitchen
- Maid and laundry service
- Meters from the beach
- Terrace and balconies
- Fireplace
- Covered parking
- Use of all hotel facilities and services

The Lodge
The lodge, in Alpine style, has simple comfortable interiors of natural pale wood with fireplaces and great views everywhere. In the bright restaurant a simple cuisine is offered with some excellent Chilean wines. As there are no other restaurants in the vicinity the half board or full board option is recommended.
- Bar, coffee shop and restaurant with typical Chilean and international food
- Indoor/outdoor pools
- Meeting and conference rooms
- Store
- IN/OUT Transfer
- Laundry
- Activities such as trekking, canyoning, rafting, fly fishing
- Parking

Activities
The landscape is formed by ancient forests, mountains of dense native vegetation, ferns and waterfalls making this a delightful base for exploring the National Park Vicente Perez Rosales, and for many outdoor activities such as rafting, hiking, kayaking, white-water rafting, rock-climbing, mountain biking trekking and fly-fishing -- all of which can be arranged at the hotel's Expedition Centre. Or if you are feeling less energetic, the bird-watching is wonderful here.
Inquire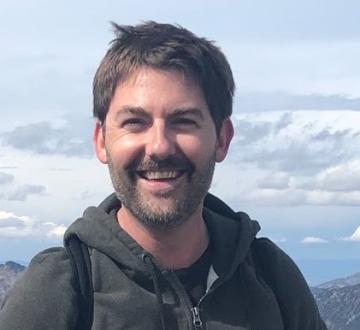 We Love to Talk Travel
Call
1.800.344.6118
or
Chat Now
This was our first trip to South America and we were a little nervous. But Adventure Life made things so easy! All our questions were answered before we left, and our guide, Vidal, was amazing! He gave us enough space to explore without rushing us along. He also knew where the best picture taking opportunities were, which was great.
Lindsay Gompf