In the city of Santa Cruz nestled in the Colchagua Valley, Hotel Santa Cruz invites you to discover the world of wine, history and traditions of this beautiful land. The hotel's attractive colonial-style construction draws together the noble spirit, tradition and history of past generations. From the moment you enter, the Santa Cruz Hotel invites you to experience something a little different when on a Chile trip. Each architectural detail and ornament is a reminder of part of the country's history.

Enjoy an extraordinary experience, with a warm welcome, luxury accommodations, excellent cuisine and exceptional comfort, which, together with the staff's exceptional spirit of service, all make for an unforgettable stay. Outstanding décor includes archeological pieces of great cultural value as well as numerous tools used in the past to work the land and produce wine. Located in the heart of the Colchagua Valley, the Hotel Santa Cruz is perfectly positioned to allow you visit the most recognized towns full of tradition. The many outdoor activities to choose from make your visit to the valley complete.

Accommodations:
116 spacious rooms, one Presidential Suite, nine suites, six junior suites, and a handicap-equipped room are all available at the Hotel Santa Cruz. All rooms are fully equipped to make your stay an unforgettable experience. Each guest room decor is inspired by the South American colonial period, with furniture that was designed, hand-crafted and custom-made for the hotel.

All rooms feature a work area, air conditioning, central heating, safe, minibar, Wi-Fi and cable TV, as well as well equipped ensuite bath facilities. Suites feature living areas as well as jacuzzi tubs in the bath. Rooms are available with one queen bed, one king bed or two queen beds, for guest convenience.

On Site Dining - Los Varietales Restaurant
Awarded and recognized by journalists and food critics, the Hotel Santa Cruz is proud to offer Los Varietales Restaurant. The restaurant combines unique character and distinction in a warm environment. Menu's are representative of the recipes and ingredients of Chilean cuisine: a culinary journey from north to south with the best of the land and sea. Let the expert team at Los Varietales Restaurant bring to life tasty preparations with unforgettable flavors and aromas of Chilean specialty with touches of international cuisine.

The restaurant features a large and bright central hall thanks to a stunning stained glass window that gives light and life to the place, in addition to private rooms for those who want to celebrate a special occasion or a private meal. During the week meals are served la carte while on weekends there is the alternative Creole Buffet which is accompanied by grilled meats prepared in the new outdoor barbecue area overlooking the pool.
Inquire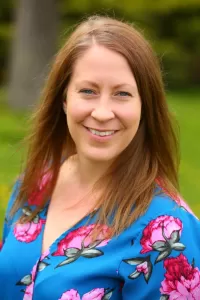 We Love to Talk Travel
Call
1.800.344.6118
or
Chat Now
The trip might have been the absolute best of our lifetime (thus far). We particularly want to commend our guide Peter in the Guilin area-he was so incredibly attentive, energetic, enthusiastic-and absolutely dedicated to ensuring that our meals were 100% vegetarian.
Jack Charney