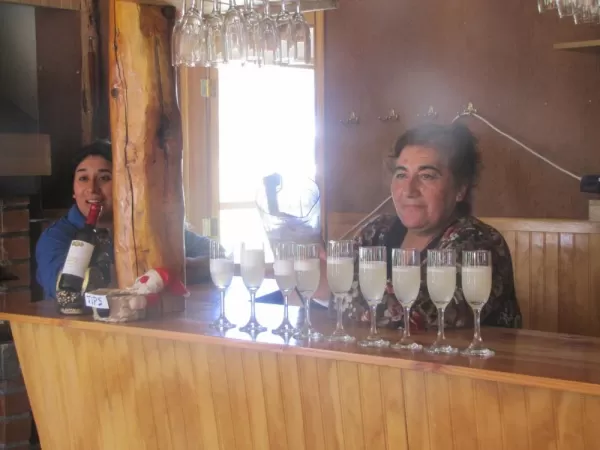 Our flight from Santiago went north to the city of Calama and then it was over an hour by van to the small town San Pedro de Atacama. Ironically, in Patagonia we never were very far above sea level but here we were at 8000' elevation. This desert is reportedly the driest place on earth. After a week in Patagonia with nothing but good weather, that trend was a given here. San Pedro is a small town of low structures, muted tones and narrow dirt roads.
It was a low-key day, which I appreciated since acclimating to the altitude would get things off to a good start. Our accommodations at Terrantai Lodge were quite nice. An internet connection enabled us to check on the rest of the world after a week away. I would call that a mixed blessing.
An afternoon excursion to ancient ruins included the Tulor village and the fortress Pukara de Quitor. These structures date back to about 800 AD. The altitude was obvious to me as we climbed to the top of Pukara. It wasn't much of a problem for Margie, who lives at 5000.' Our final stop was the archaeological museum in town, which helped give a context to the ruins.