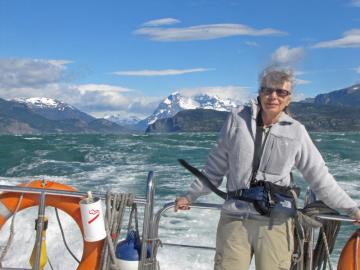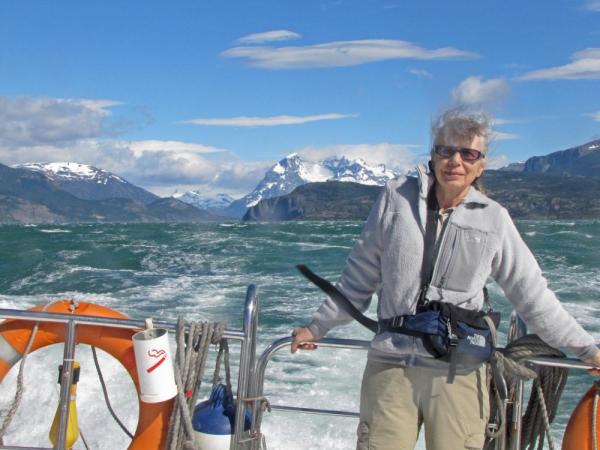 This was a day of easy hikes and new areas in the park to see. A few miles of gentle hiking took us past guanacos grazing among the low vegetation. A few were doing (wink) what guanacos do. Our high point was a rocky mesa with views across to the now familiar peaks. There were pictographs from ancient inhabitants below ledges at its base. A condor buzzed by our heads as we stood atop the mesa. Before the day was done our wildlife encounters would include rheas, ibises and more condors.
Another high point was Cascada Paine, a wide powerful waterfall that would be incredible even without the Torres to lend a backdrop. At Lago Azul there was an opportunity for our cameras to capture one of the most iconic views of the Torres.
Back at EcoCamp for the last night we all lingered after dinner reflecting on our week together, our new memories and friendships, before going our separate ways the next morning.
I should not fail to mention the staff and facilities at EcoCamp. The food was outstanding and interesting. Considering the remoteness it is quite an operation. Their commitment to environmentally low-profile tourism is very commendable.