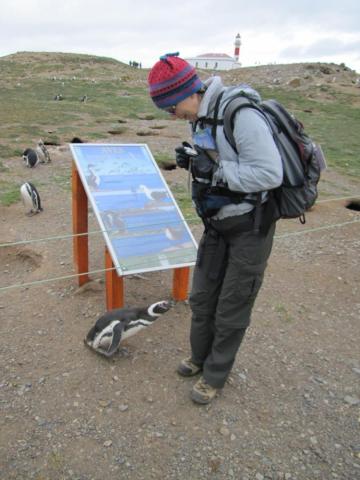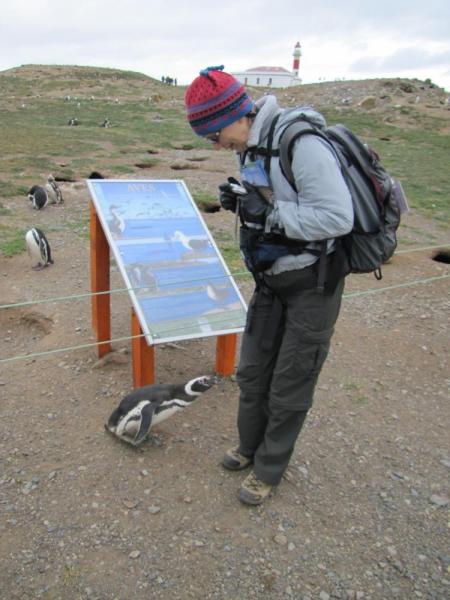 Travel helps make us be open for new experiences. An example today was just to have a conversation with my new friend Carolyn. We met in the hotel lobby. She had just completed the W route that I was about to start and had useful tips. We ended up spending the afternoon together, walking around the city and quickly becoming friends before I saw her off for a cruise in Tierra del Fuego. We had a leisurely lunch at La Luna, a place I highly recommend. Sightseeing included the city park with its statue of Magellan and the waterfront.
Today was my first time to experience the wind for which Patagonia is known. I could have used the big feet of the legendary Patagons. There were a few times I could have literally been blown over if I had let down my guard.
That evening I met my roommate, Margie. We were both solo travelers and Adventure Life had been able to put us together. So another friendship was kindled. After her long trip from Utah, she was happy to help me finish the Malbec while we got acquainted.