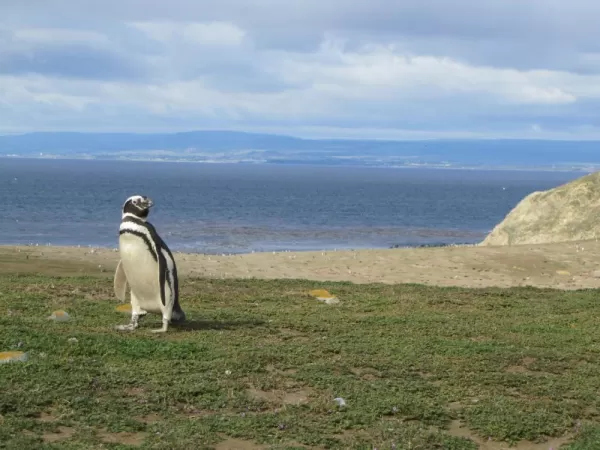 Puerto Natales is the jumping off point for trips into Torres del Paine. It has a town mascot; the Milodon. This extinct giant mammal is commemorated with a statue at the entrance to town. The nearby Milodon cave, where fossils of this big boy were found, is a significant feature of the classic Chatwin book, In Patagonia.
We started with a boat ride up the fjord, which turns into the Serrano River, and although day was clear the wind kicked up waves forcing the boat to turn around. However, we picked up the trip from the far end and went downriver by zodiac, enjoying more views of the mountains and getting up close to the glaciers, including Tyndall and Serrano. This included a short hike to the lake below the Serrano glacier, where icebergs floated and then jammed up it the outlet of the lake. An interesting place was the confluence of the milky glacial waters of the Grey River and the blue waters of the Serrano River.
From there we were driven up to Torres del Paine and soon were treated to views that gave us a taste of the adventure to come.